The Best Current Hip-Hop Songs Under Two Minutes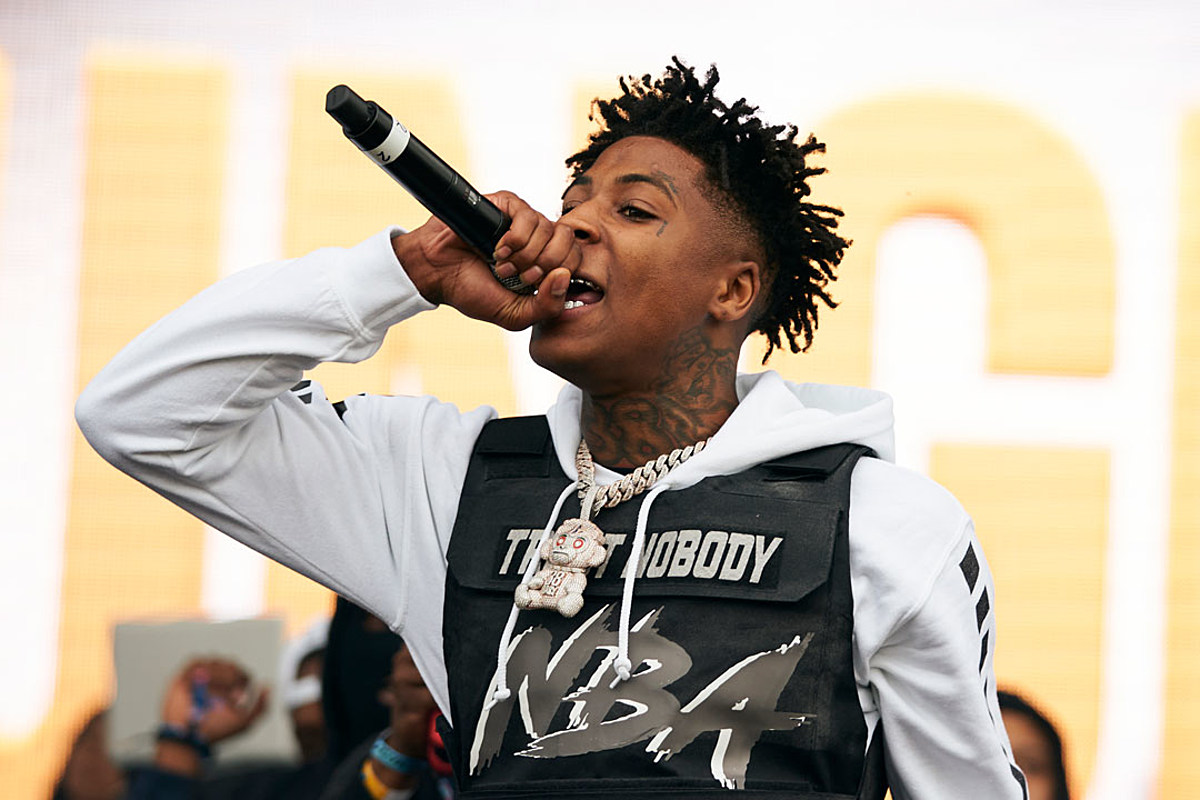 Let's face it, social media has ruined people's attention spans. This has had a big affect on music. In turn, mostly gone are the days of lengthy rap tracks that extended on for four-five minutes or more, with few exceptions like DJ Khaled's "God Did" featuring Jay-Z cracking the code.
While many of hip-hop's most memorable early tracks were protracted party cuts, the genre has always featured some undersized gems. Every hip-hop fan can think of that one banger or two (or three or four or five) that they feel the artist shorted them on by making the song shorter than the average cut. This used to be the exception and not the rule. Nowadays, the three verse-three chorus format has been shortened significantly, with two verses and slighter running times being the more prevalent.
In 2017, Lil Pump's "Gucci Gang," which clocks in at 2:05, became the shortest song to crack the Billboard Hot 100 chart since Dickie Goodman's "Mr. Jaws," which hit No. 4 on the chart on Oct. 11, 1975. The achievement has been part of bringing in a new era in streaming and radio-play standards with shorter equalling more palatable.
This year, the trend has continued, with several artists including YoungBoy Never Broke Again ("Louie V"), Max B and DJ Drama ("Lemonade"), BabyTron ("2 Ea$y"), Real Boston Richey ("Win for Losin") and more putting out popular singles that end in less than 120 seconds. There are more popular songs including Lil Uzi Vert's "Just Wanna Rock" and Ice Spice's "Gangsta Boo" featuring Lil Tjay that just crack the two-minute threshold.
XXL dives into the shallow end and picks out some of the best hip-hop tracks that clock in at two minutes or less that dropped in 2023.
"Louie V"

YoungBoy Never Broke Again

"Lemonade"

Max B and DJ Drama

"Bacc to tha Basics"

BigXthaPlug

"What Would Push Do"

Smoke DZA and The Smokers Club

"Win For Losin'"

Real Boston Richey

"Medula"

Ron Suno featuring C Blu

"I Can't Go Back to the Way It Was"

The Kid Laroi

"Dopey"

Boldy James and RichGains featuring Sir Michael Rocks

"Angel Dust"

Big Scarr featuring Pooh Shiesty