Photos of Young Thug's Different Looks Over the Years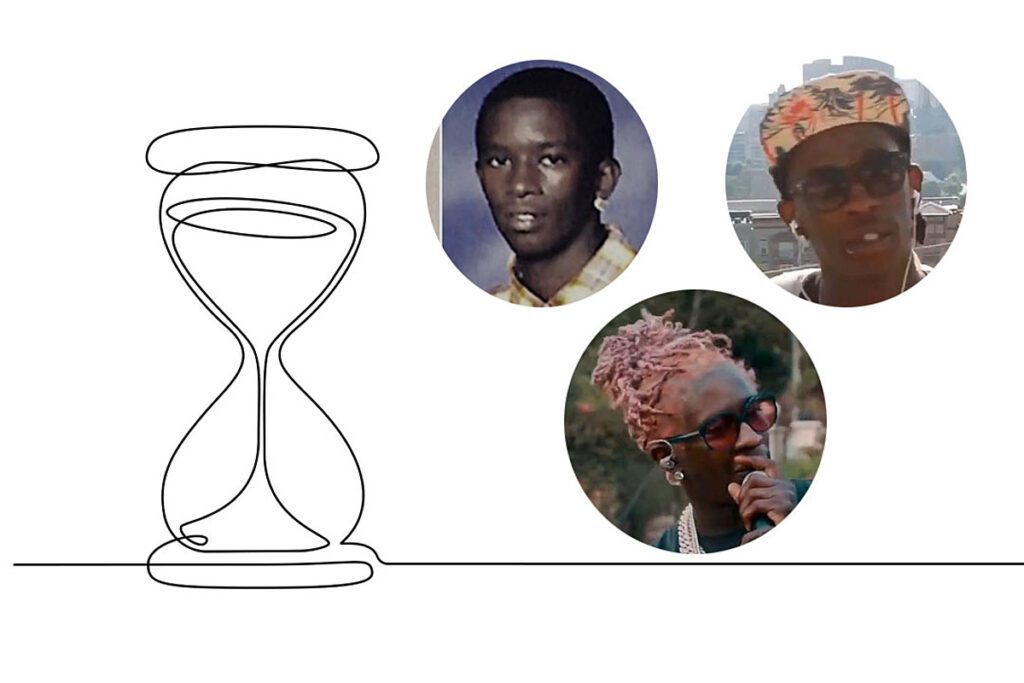 Young Thug is getting older. The rapper, born Jeffery Williams, turns 32 today (Aug. 16), and over the last decade-plus, he's helped change the rap game while growing up before fans' eyes.
He released his first solo mixtape, I Came From Nothing, as an unknown 19-year-old back in 2011, and, soon after, began gaining traction on the road to superstardom. Even before then, there were videos of a pre-fame Young Thug floating around on the internet. The visuals showed the rapper in his Cleveland Avenue stomping grounds in Atlanta. Over the years, Thug has clearly glowed up by serving several different looks. He's gone from Trukfit to high fashion and everything in between. He's boldly stepped out in sheer shirts, rocked a dress on the cover of his album and was even sans clothes on the album art for another project.
The YSL rapper has kept fans guessing with short hair and no ink to lengthy locs of alternating colors and a face dotted with tattoos. Young Thug definitely moves to the beat of his own drum, which has allowed other artists behind him to follow in his footsteps of non-conformity.
Unfortunately for Thug, he has spent the last 15 months in jail fighting a large-scale RICO case in Atlanta after being arrested last May. The trial was set to begin in January, but the jury selection process is still ongoing in what has turned out to be one of the most bizarre hip-hop-related trials in history.
In celebration of his birthday, check out Young Thug's different looks over the years below.
See Photos of Young Thug's Different Looks Over the Years