Pharrell's 'Happy' Gets Highest-Charting Honor – Today in Hip-Hop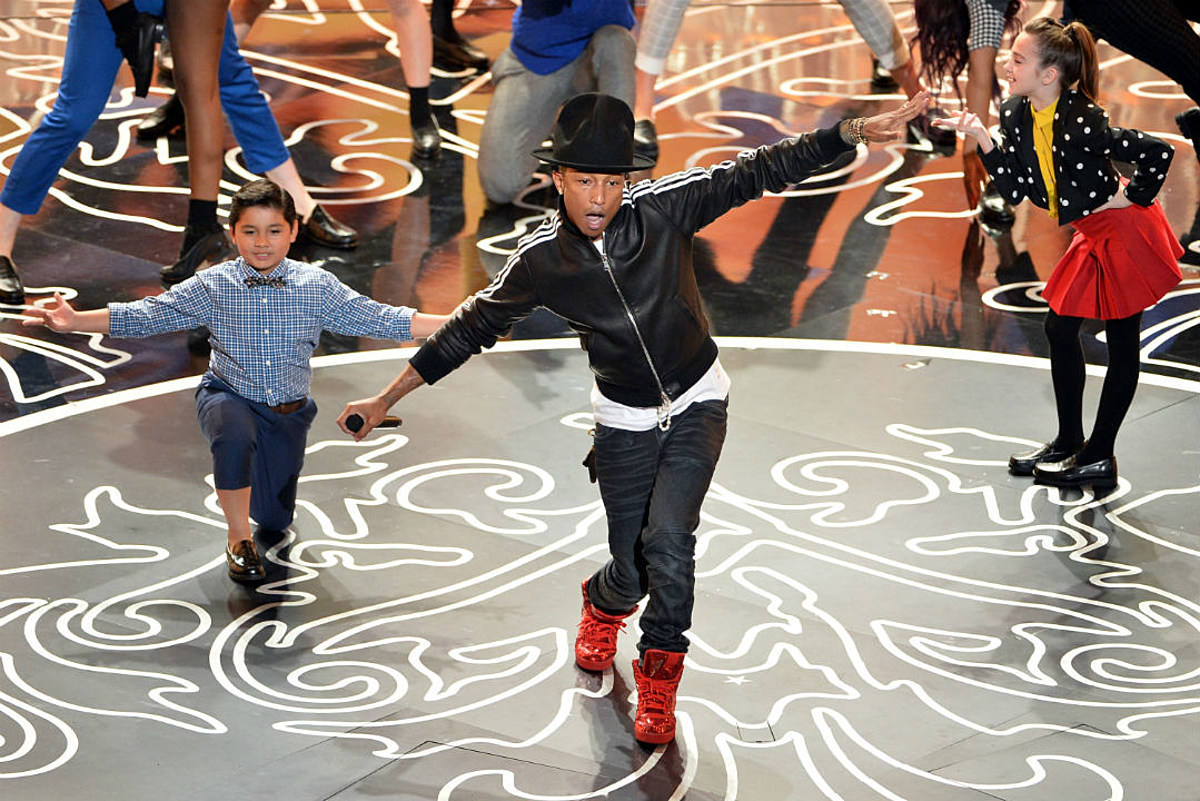 XXL celebrates 50 years of hip-hop with this moment:
Feb. 12, 2014: On this day, Pharrell Williams makes history with his song "Happy," thanks to its placement on the Billboard music charts.
The legendary producer, rapper and singer scored himself a runaway hit with "Happy," a song from the Despicable Me 2 movie. During this week in 2014, the single took a huge leap from No. 8 to No. 2 on the Billboard Hot 100 chart.
This change in positioning made "Happy," which was nominated for a Best Original Song Oscar, the highest-charting Oscar-nominated tune in 12 years. The only song with an Oscar nomination that charted higher was Eminem's "Lose Yourself," and that was in 2002. Em's track spent 12 weeks at No. 1.
Eminem's "Lose Yourself" actually won Best Original Song award in 2003, so Pharrell was hoping to follow in his footsteps. Eminem's song was the first No. 1 Hot 100 single to take the award since Celine Dion's "My Heart Will Go On" in 1998.
Unfortunately, when the 2014 Academy Awards came around, "Happy" didn't win big, losing in the Best Original Song category to "Let It Go," by Idina Menzel from the Frozen soundtrack. "Let It Go" was in the top 20 of the Hot 100 at the same time as "Happy."
It's likely Skateboard P didn't mind, as "Happy" racked up plenty of honors. The live performance of the song won the Best Pop Solo Performance trophy at the 2015 Grammy Awards. "Happy" also closed 2014 as the best-selling song of the year, with 13.9 million units (sales plus equivalent streams) worldwide. Six years after its release, "Happy" reached 11-times platinum status by the Recording Industry Association of America (RIAA) on May 6, 2020.
"Happy" is yet another milestone in an incredible career for Pharrell Williams.
Watch Pharrell Williams Perform "Happy" at 2014 Academy Awards
See Every Rapper With a Star on the Hollywood Walk of Fame