Ice Spice Stops Her Performance After Crowd Gets Unruly – Watch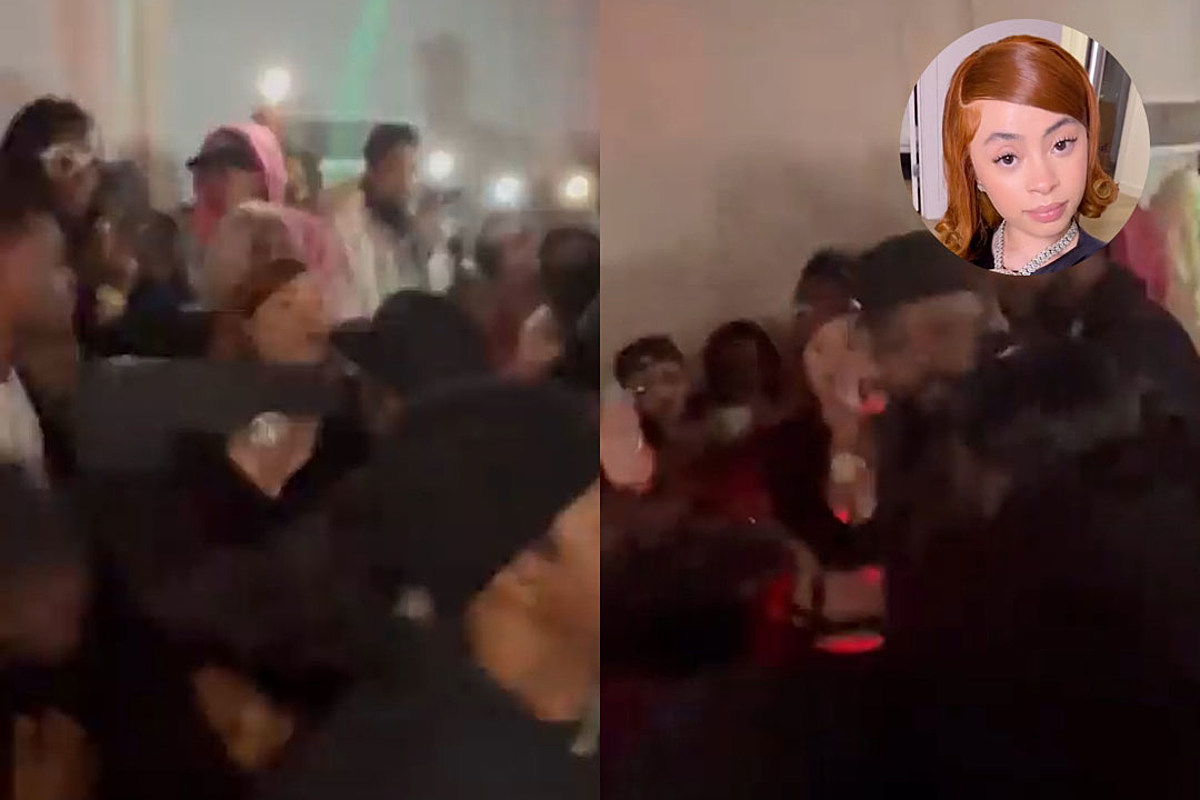 Ice Spice had to stop her performance last night after an unruly crowd swarmed the stage.
In the wee hours of Sunday morning (Feb. 12), Twitter user @FashionFaguette posted an alarming video of Ice Spice dealing with an unruly crowd during her performance on Saturday (Feb. 11) for the Tia Adeola x Bowery Showroom NYFW Afterparty at the Williamsburg Hotel Ballroom in Brooklyn, N.Y. The Bronx rapper was performing "In Ha Mood" when things got out of hand and her security had to protect her.
Ice Spice appeared to have fallen onto other people while performing as her security guards tried to control the surge. That's when Ice Spice yelled, "Relax!" and stopped rapping. The DJ can also be heard on the microphone demanding people to move back.
Judging by the video, which you can watch below, and the comments from those in attendance, this was a scary situation.
"Witnessing this in person was crazy….. tables being broken, people fainting, bottles breaking. she ain't EVER performing live in new york AGAIN," tweeted @FashionFaguette.
Thankfully, Ice Spice was fine. The 23-year-old rapper hopped on her Twitter account to thank the fans for coming out to her show.
"[A]ww tn [tonight] was mad fun my city showed tf outt we was all so excited [loud crying face emoji] love ya down <3>
However, people on Twitter were also advising Ice Spice to get better security.
"Ice spice needs a security team not just two dudes trying to fight off a crowd of ppl from her," tweeted one person.
Another person wrote, "There's been a real deterioration in crowd control and proper event management. I haven't properly placed my finger on why, but that Ice Spice event escalated way faster than it should have."
We're glad that Ice Spice is safe and sound.
Watch Ice Spice Stop Her Performance After the Crowd Gets Unruly Below
See the Definitive List of Bizarre Tweets From Rappers