Pardison Fontaine Disses Megan Thee Stallion on 'Thee Person'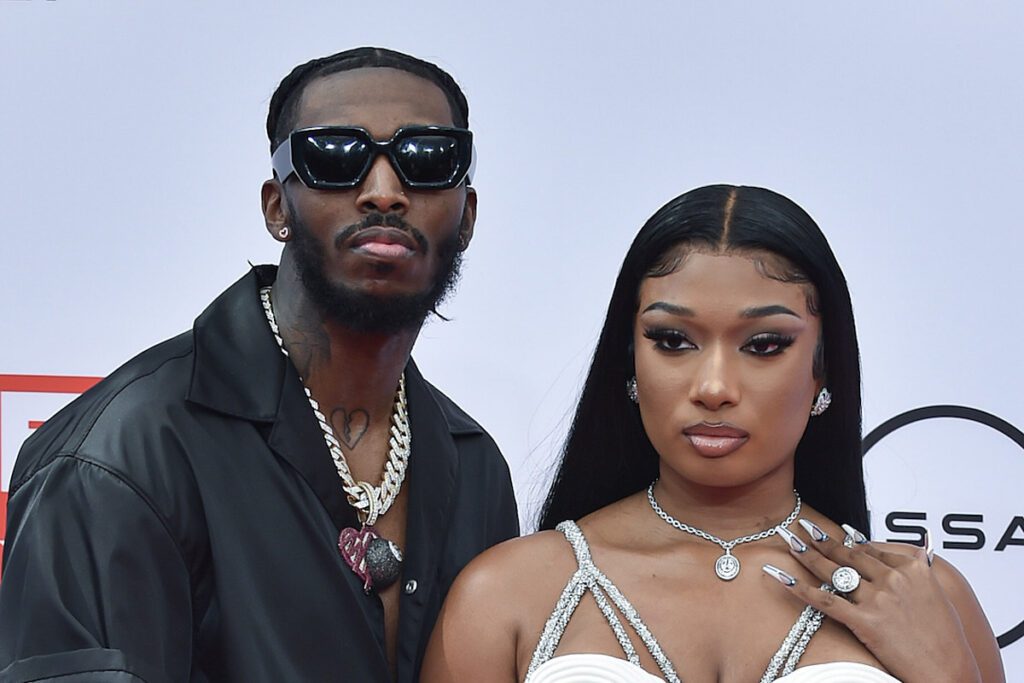 Pardison Fontaine has accused Megan Thee Stallion of cheating on his new diss track "Thee Person."
Pardison Disses Megan Thee Stallion on New Track "Thee Person"
On Friday (Nov. 17), Megan Thee Stallion's ex-boyfriend Pardison "Pardi" Fontaine dropped a diss track aimed at the Houston rhymer called "Thee Person." On the song, Pardi accuses Megan of cheating and says her "soul is disgusting."
"God I treated you like a queen, whole time I'm a clown in your circus/I tried to pull you up out of the mud here you are tryna drown me on purpose," he rapped on the song.
On the chorus, Pardi added: "Had me beefin' with n***as you know you was f**kin'/Beautiful girl, but your soul is disgustin'/You got everything, but you still ain't happy/That should be showin' you somethin'/Hire detectives, girl, you the feds/Not in your house, not in your bed/You lyin' to people, you sick in the head."
Pardi Responds to Megan Thee Stallion's Song "Cobra"
Pardi's diss track "Thee Person" comes after Megan Thee Stallion released her song "Cobra" earlier this month. On her tune, Megan talks about catching a man cheating on her, but she doesn't name Pardi specifically.
"Pulled up, caught him cheating, gettin' his d**k sucked in the same spot I'm sleepin'," Meg rapped on the Bankroll Got It-produced track. "Lord, give me a break, I don't know how much more of this s**t I can take."
On Pardi's "Thee Person" song, he refers to Megan's snaky hit with the line, "You know the devil was a serpent/For some streams and views, girl, I hope it was worth it/This ain't for Megan Thee Stallion/This is for Megan Thee Person."
Rumors of Megan and Pardi's breakup started in February of 2023 when she unfollowed him on Instagram. In May, Meg was seen with Inter Milan soccer player Romelu Lukaku at a wedding. She was then pictured showing PDA with Lukaku, confirming that she and Pardi were over.
Check out Pardi's diss track below where he accuses Megan Thee Stallion of cheating below.
Listen to Pardison Fontaine's Diss Track "Thee Person" Aimed at Megan Thee Stallion
See Unnecessary Disses in Hip-Hop History