NLE Choppa Makes Funny Videos to Welcome New Baby Chozen Wone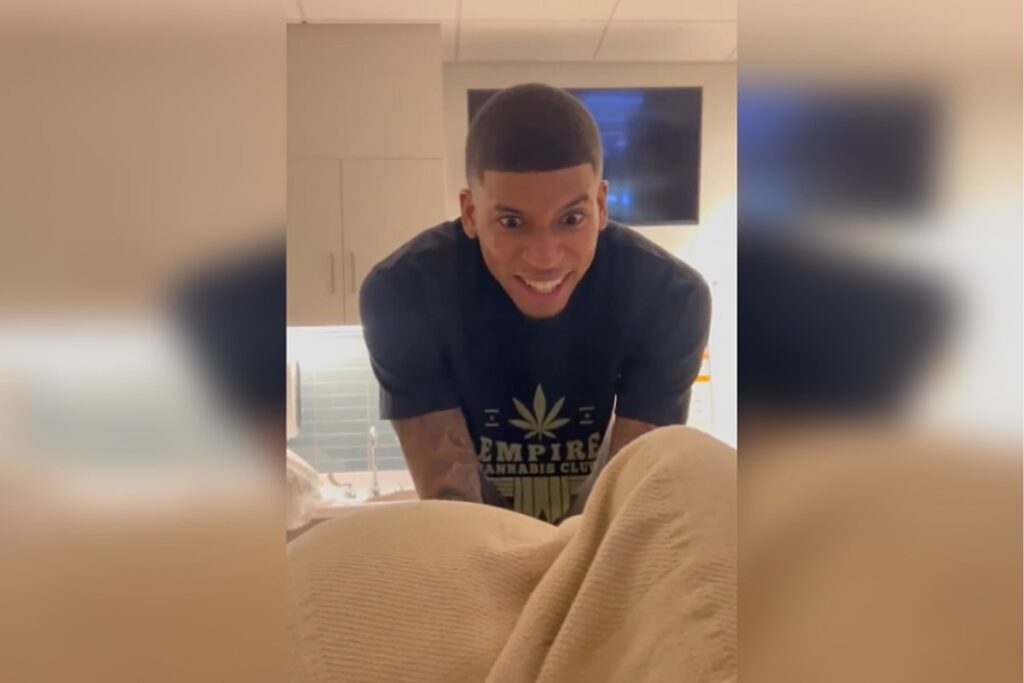 NLE Choppa just welcomed his new baby into the world and shared the special moment on social media via a hilarious post.
NLE Choppa Welcomes Baby Boy
On Wednesday (Aug. 16), NLE Choppa announced the birth of his child with ex-girlfriend Marissa Da'Nae. The Memphis rapper shared a carousel of videos and photos documenting the life-changing occasion. The first two pics show the father and mother each holding the newborn. The third slide shows Choppa cutting the umbilical cord. The fourth post shows Choppa hilariously narrating while Marissa vomits in the toilet. NLE Choppa continues the jokes using a filter to make himself look older. He also hilariously simulates delivering the baby in another clip.
"ChoZen Wone Da'Shun Potts," he captioned the post, revealing the child's unique name. "8/16/23. The Best Gift God Has Given This Year, Excuse My Humor She Was In Pain So I Had To Be A Comedian LOL. ALL PRAISE TO THE MOST," he added.
NLE Choppa Talks Fatherhood
This is NLE Choppa's second child and comes after he and Marissa suffered a miscarriage last March. Choppa recently spoke to XXL about evolving due to fatherhood.
"Being the best role model for my daughter has made me a better role model for kids all around the world in general," he said. "Just knowing I had to be the best version of myself for her."
Check out NLE Choppa's ridiculously funny videos in the hospital to welcome his new baby below.
Watch NLE Choppa's Hilarious Hospital Videos
See Rappers' Real Names