Nicki Minaj, Kenneth Petty Sued for Attacking Security – Report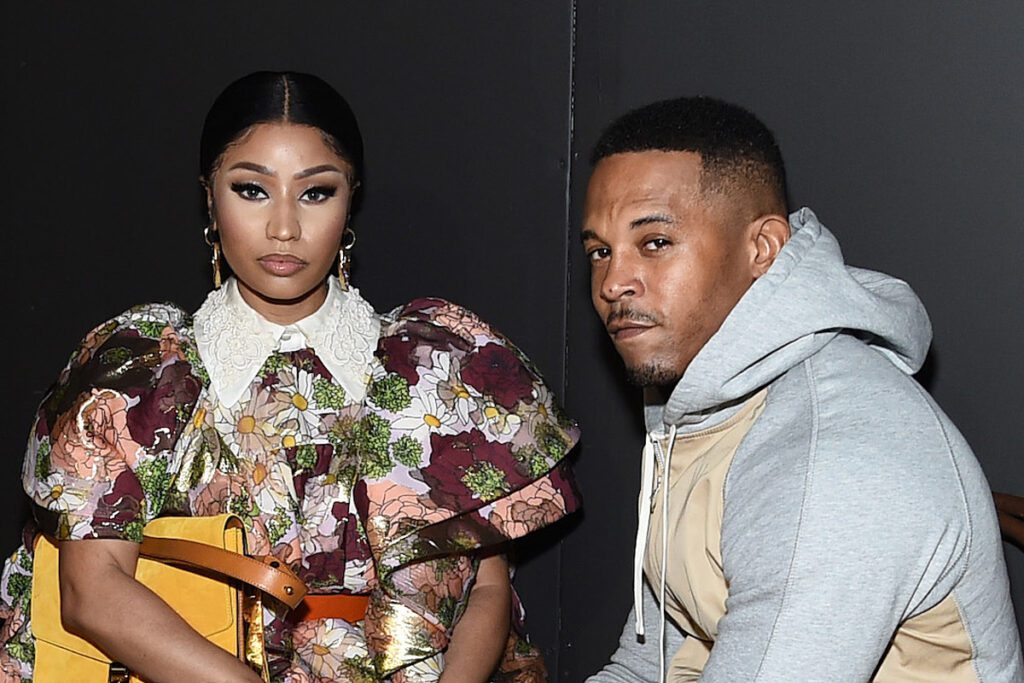 Nicki Minaj and her husband, Kenneth Petty have been hit with a lawsuit from a security guard who claimed that he was allegedly punched in the face by Kenneth.
According to a report by The Blast, published on Friday (Feb. 3), Thomas Weidenmuller, a security guard who resides in Germany, filed new documents in Los Angeles, demanding $753,958.51 from Nicki Minaj and her husband, Kenneth Petty, for damages he suffered after he was allegedly attacked by Kenneth. The addendum is connected to a January 2022 lawsuit filed by Weidenmuller, who is suing for battery and infliction of emotional distress.
According to the documents, Weidenmuller claimed that while working security for Nicki's 2019 concert in Frankfurt, Germany, a fan breached security—bypassing a female security guard on watch—while Nicki was performing onstage and this angered the rap superstar. Although the fan didn't disrupt the show or cause any damage, Nicki was upset and confronted the female security guard after the show.
As head of security, Weidenmuller joined in the conversation and claimed Nicki was screaming at the female guard and allegedly called her a "fucking bitch." The female guard apologized to Nicki, but the rapper wasn't satisfied, according to Weidenmuller. As the groups were separated, Minaj allegedly "threw her shoes" at the security guard, but missed.
Weidenmuller claimed in his suit that he was called backstage to speak with Nicki and that's when he was approached by her then-boyfriend, Kenneth Petty, Nicki and two other bodyguards in the rapper's crew. Weidenmuller alleged that Nicki started hurling insults and obscenities at him and accused him of having a romantic relationship with the other female security guard. Then, without warning, Weidenmuller claimed, Petty allegedly punched him on the right side of his face. The assault reportedly left him in extreme pain and he was momentarily disoriented.
The police were reportedly called to the scene, and a criminal investigation was launched. Nicki wasn't hurt during the attack.
Weidenmuller was allegedly hospitalized for 10 days and "sustained a broken jaw as a result of Petty's brutal attack," according to the suit. He had to undergo eight surgeries on his face and now has "five plates in his jaw."
Additionally, an arrest warrant has reportedly been issued in Germany for Kenneth Petty's arrest since the attack.
Attorneys for Nicki Minaj and Kenneth Petty have not responded to Thomas Weidenmuller's lawsuit.
XXL has reached out to Nicki Minaj's team for comment.
See Most Anticipated Hip-Hop Albums of 2023