Juice Wrld's Last Album in the Works, Lil Bibby Says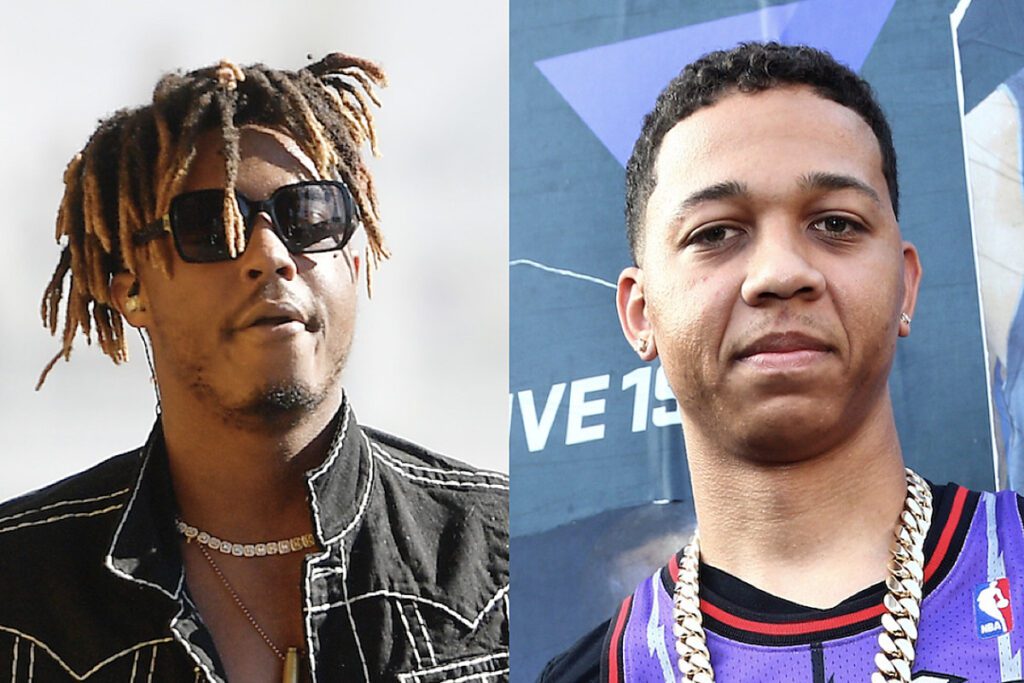 Two years after the release of Juice Wrld's posthumous album, Fighting Demons, Lil Bibby has announced that a final Juice project is in the works.
On Saturday (Feb. 4), Lil Bibby, CEO and founder of Grade A Productions, the label Juice Wrld was signed to in partnership with Interscope Records, jumped on his Instagram account to announce that he's working on the final posthumous album for Juice. The mogul shared a video of the late Chicago rapper in happier times, dancing in the studio.
In the caption Lil Bibby wrote: "The Last Juice WRLD Album is in the works… We want this album to feel like a Celebration/Party! Let's celebrate the life of Juice [prayer hands emoji, red ballon emoji, white dove emoji][.] No more mourning, I want everyone that Juice loved while he was here to help celebrate, especially his fans who he loved! You guys have been the best fans an artist can have (Minus the death threats to Bibby) [tears of joy emoji, prayer hands emoji and red heart emoji]. I'm not gonna complain but i'll jus say this is not easy. We miss you, We love you 999 til the world ends [juice box emoji and world emoji]."
Juice Wrld's last album was Fighting Demons, which dropped in December of 2021. The 22-song collection was Juice's second posthumous release; his first was Legends Never Die, which arrived in digital stores in July of 2020.
Juice Wrld, born Jarad Higgins, died of an accidental drug overdose on Dec. 8, 2019.
Watch Lil Bibby's Message About Juice Wrld's Final Posthumous Album Below
See the Best Hip-Hop Projects From Rappers We Lost