Megan Thee Stallion Addresses People's Jokes About Her Being Shot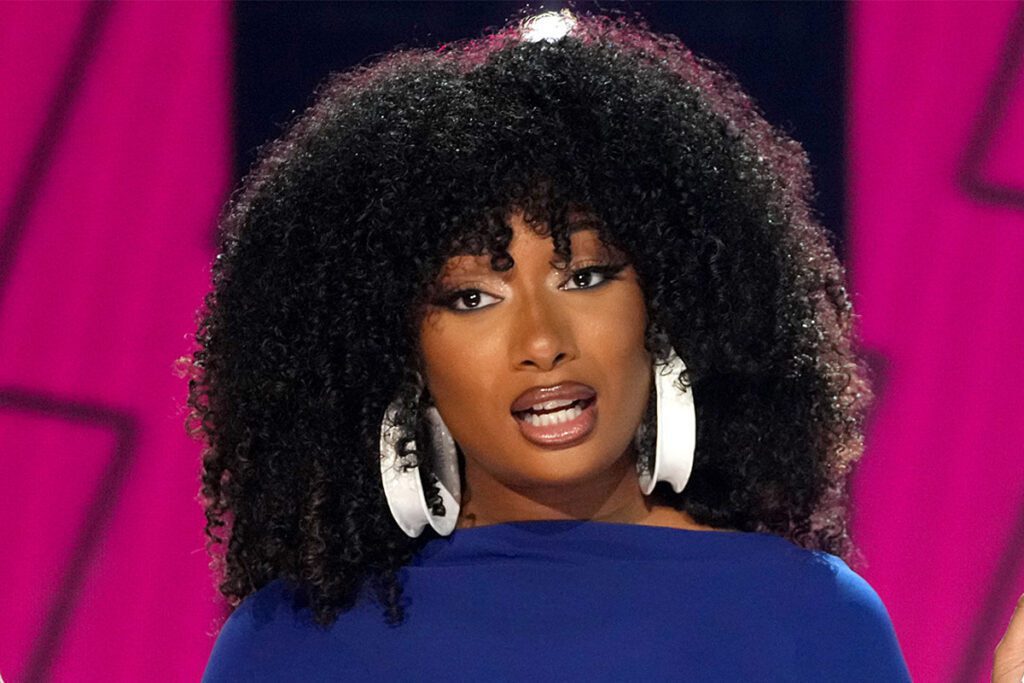 Megan Thee Stallion is addressing all of the people who made jokes at the expense of her getting shot including Tory Lanez himself and some of her peers in the music industry.
On Tuesday (April 18), ELLE published an open letter penned by Megan Thee Stallion in the wake of the December of 2022 trial where Tory Lanez was convicted of shooting the Houston rapper back in July of 2020. In her own words, the Traumazine artist reflects on the harrowing depression that overcame her while the entire entertainment business was immersed in the shooting and how the ordeal has changed the way she now approaches life.
Megan Thee Stallion also opened up for the first time on how she was deeply affected by those who, prior to Tory Lanez being found guilty, didn't take her seriously and met the situation with jokes.
"For years, my attacker laughed and joked about my trauma," Megan Thee Stallion said of Tory Lanez in the letter. "For years, my attacker peddled false narratives about what happened on the night of July 12, 2020. For years, my attacker tried to leverage social media to take away my power. Imagine how it feels to be called a liar every day? Especially from a person who was once part of your inner circle."
After explaining that before she was shot, she was "naïve" and "believed that everyone came with pure intentions," Meg let it be known that despite the fact that many people brushed off the shooting with claims that she was lying and jokes on social media, the Texas-born spitter maintains a positive outlook.
"I could have let the adversity break me, but I persevered, even as people treated my trauma like a running joke," Megan Thee Stallion reflects. "First, there were conspiracy theories that I was never shot. Then came the false narratives that my former best friend shot me."
She continues: "Even some of my peers in the music industry piled on with memes, jokes, and sneak disses, and completely ignored the fact that I could have lost my life. Instead of condemning any form of violence against a woman, these individuals tried to justify my attacker's actions."
Elsewhere in the self-reflective thinkpiece, Meg Thee Stallion explains that as she attempts to put the trauma of being shot nearly three years ago behind her, she is very excited for what's in store for the future, especially as it pertains to her rap career.
"I'm excited to get back into music, because I have been so transformed," Megan declares when speaking on what's on the horizon for her musically. "I'm playing around with new songs and new sounds that I can't wait for everyone to hear."
Megan Thee Stallion's open letter on all things surrounding the shooting comes as Tory Lanez awaits a ruling from a Superior Court Judge as to whether or not he will receive another trial based on a recent appeal made by Lanez's attorneys in March. Tory has been in jail without bond since his conviction late last year and his team of attorneys have until May 1 to file a supplement to their existing motion for a new trial.
See 19 Rappers Who Were Shot While They Were in the Spotlight