JT Reacts to Twitter User Saying She Dressed Like Bride of Chucky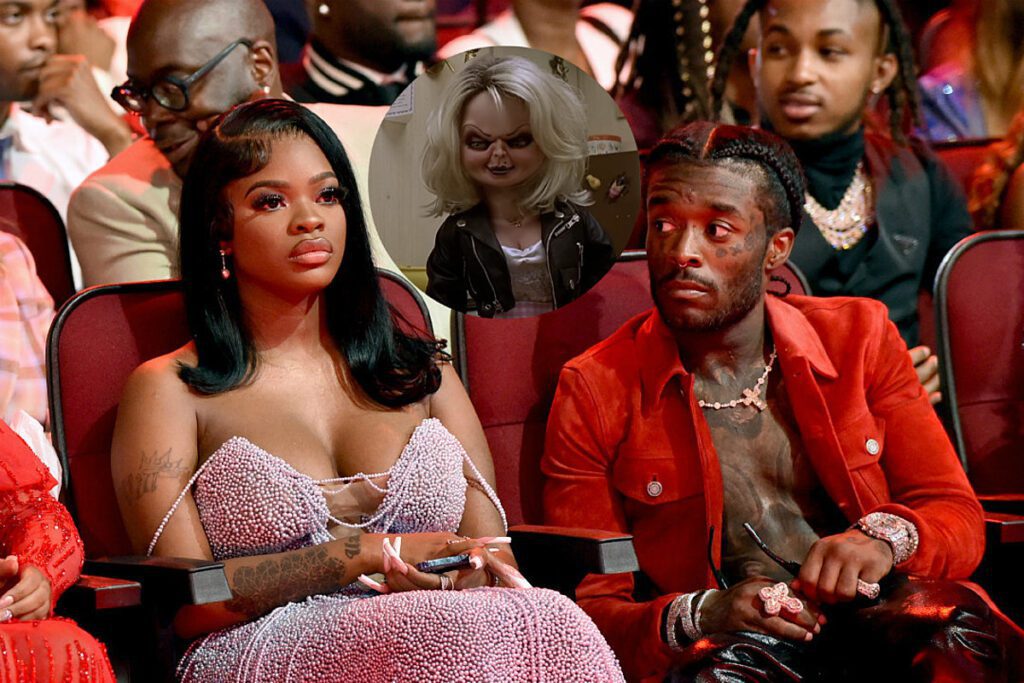 JT is clapping back at a Twitter user who joked that Lil Uzi Vert is dressing the City Girls rapper like the horror film character Bride of Chucky.
Things started on Tuesday morning (April 18), when one Twitter user posted a photo of JT from the 2023 Revolve Festival on Sunday (April 16).
"She is stunning oh my god," the Twitter user noted of the photo, which finds JT wearing a black top and a choker with a cross on it.
Another Twitter user quote-Tweeted the photo and took a jab at the look.
"Uzi got her dressed like the bride of chuckie," the person posted.
JT caught wind of the post and blasted the person in response.
"It's really not funny as it was years ago!" JT snapped. "B***h I had on my outfit for my show get off his d**k obsessed asf!!!!"
Lil Uzi Vert and JT have been together since 2019. Recently, their relationship made the headlines in March when Uzi debuted a new song at Rolling Loud California where he rapped the lyrics, "I made a City Girl believe in Satan."
After facing backlash, Uzi explained the line while being interviewed by TMZ days later.
"Not actually Satan, but just basically, I make a girl do whatever I say-so," Uzi explained.
When asked what JT thought of the lyric, Uzi replied, "She really didn't think too much of it. She was there when she heard me make the song. She knows what I really mean."
The "Just Wanna Rock" rapper added that he doesn't believe in Satan.
"I really don't pay attention to them even saying that," he continued. "Because I just say whatever I want in my songs. It's just like my freedom of speech. I come from a real religious household. But, me finally living my life and being an adult, I actually just kinda say anything I want to say. Even if I offend people, I don't mean to offend people. But if they don't like it, they have the option to turn it off…They probably need to just chill a little bit."
Check out JT's reaction to the Chucky remark.
See JT Blasting a Twitter User for Saying She's Dressed Like the Bride of Chucky Below
See the Definitive List of Bizarre Tweets From Rappers