Lil Uzi Vert Addresses Backlash After Debuting Leslie Alter Ego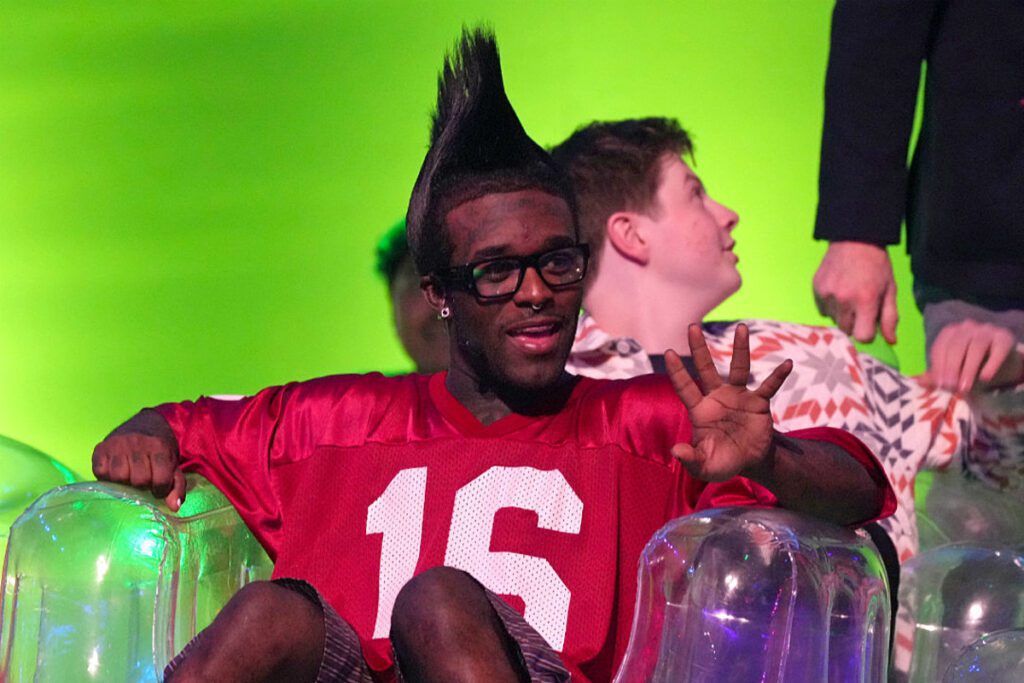 Lil Uzi Vert recently introduced their alter ego Leslie Chow to the world and now they're addressing backlash they received for the move.
On Wednesday (April 19), Lil Uzi Vert left a message on their Instagram Story responding to their detractors.
"Chow understand people always don't like ways of Chow," Uzi wrote in third person. "But Chow don't give af Chow rich and never look back ….. Suck my monkey tail LESLIE OUT."
Lil Uzi Vert introduced Leslie to their Instagram followers over the weekend via a carousel of photos they uploaded from their recent trip to Thailand for 2023 Rolling Loud Thailand. In the pictures and videos, Uzi is sporting an emo-style hairdo with pink highlights. In one clip, Uzi is posted up outside an over-the-water bungalow.
"Toodeloo muthaf**kas, it's Chow," Uzi says in an altered voice before walking off.
Leslie Chow is the name of the eccentric Asian character from The Hangover film series played by actor Ken Jeong. Uzi has also changed the name on their Instagram bio to reflect their second self.
Uzi's alter ego comes out as the Philly rapper is prepping the upcoming Pink Tape album. Uzi recently revealed they made the entire album while sober.
"It was challenging at first. But then after probably after a month, I got used to it," Lil Uzi Vert said of creating his new album sober. "I thought that my creative process wasn't going to be the same because I wasn't on drugs no more. It was the same. Even better. Because I could think more clear and I could actually, like, instead of my words slurring, which is kinda of cool, everything made sense. I didn't just make random music. How can I say? I didn't play off the beat. I actually made song with topics this time."
The LP is slated to drop in the next couple months.
See the Definitive List of Bizarre Tweets From Rappers