Kendrick Lamar's Children Appear in Adorable New Photos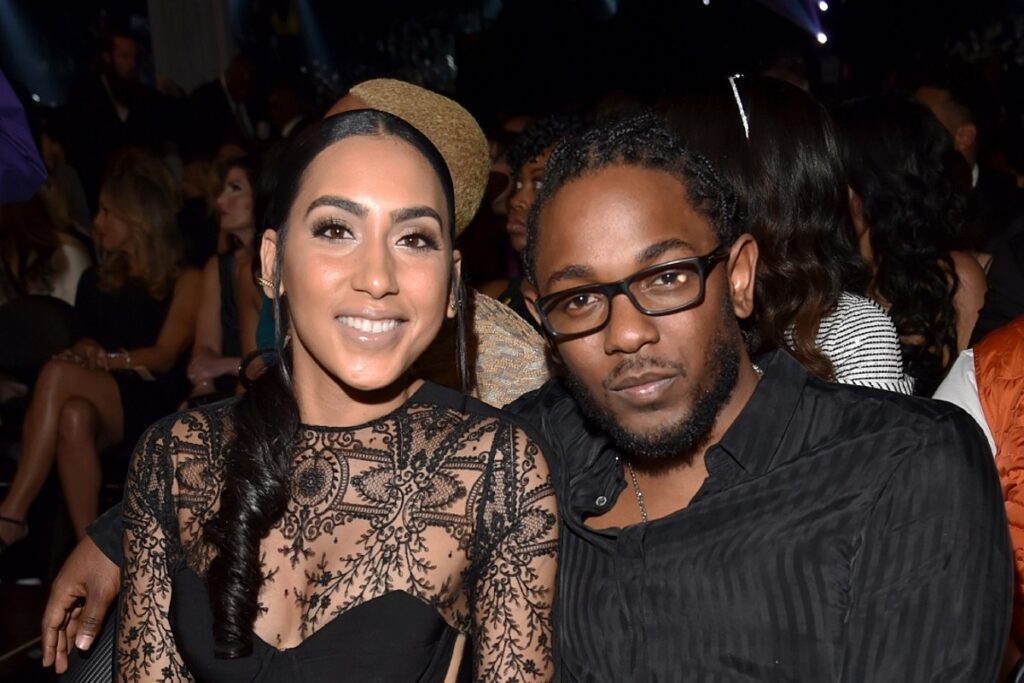 Kendrick Lamar's fiancée Whitney Alford has shared some adorable new photos of their children.
Kendrick Lamar's Fiancée Shares Adorable Photos of Their Children
Whitney Alford, Kendrick's fiancée, hopped on Instagram on Tuesday (Nov. 14) to show love to her and K-Dot's two children, Uzi and Enoch.
"Me and them… Always, in all ways," Alford wrote in the IG caption. "The greatest and toughest job I've ever been tasked with. Love my babies." The photos can be seen below.
The happy couple welcomed their first child together in 2019, and their second in 2022. Their most recent infant is pictured on the cover art of Kendrick's latest album, Mr. Morale & The Big Steppers, and can be seen in Kung Fu Kenny's arms.
Kendrick Lamar's Children Watch Him Win Grammy
The Compton rapper was awarded the Grammy for Best Rap Album during the 2023 Grammys back in February. Alford shared a cute video captured at home on her Instagram Story of their two kids watching daddy accept the coveted award.
"Daddy, he's talking about us!" Uzi says in the clip. "He's talking about us. He's talking about his family…Uzi and Enoch and mommy."
In his acceptance speech for the Grammy win, Kendrick said, "First and foremost, I wanna thank my family for giving me the courage and the vulnerability to share these stories and to share my truth with this album."
Kendrick Lamar nabbed eight nominations at the 65th Annual Grammy Awards. "The Heart Part 5" also won for Best Rap Song and Best Rap Performance.
See the new photos Whitney Alford shared below.
See New Photos of Kendrick Lamar's Children
See 20 of the Best-Selling Hip-Hop Albums of All Time