Kanye West Fans Accuse Kylie Jenner of Copying Ye's Designs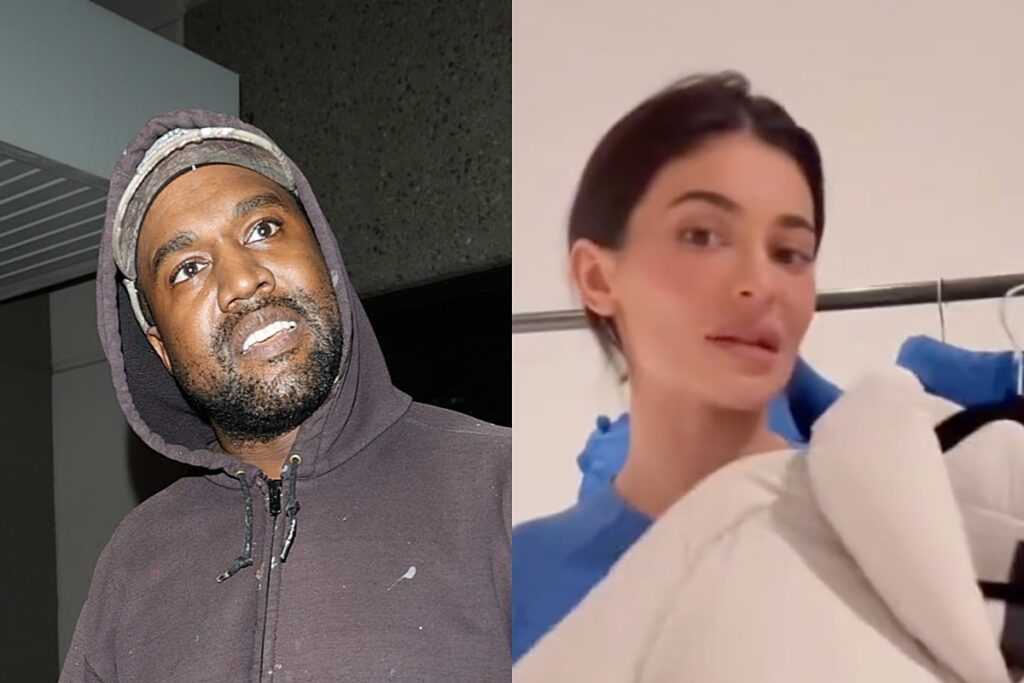 Kanye West fans are going in on Kylie Jenner with accusations that she's copying Ye's designs for her new clothing line.
Kylie Jenner Debuts New Clothing Line Drop
On Tuesday (Nov. 7), Kanye West's former sister-in-law Kylie Jenner previewed the second drop for her new KHY clothing line. In one video she shared on her Instagram Story, which can be seen below, Kylie shows off multiple winter coats and jackets. One in particular she called the "cropped puffer." The jacket looks eerily similar to the "Round Jacket" from Kanye West's initial Gap collaboration back in 2021.
Kanye West Fans Call Out Kylie Jenner for Biting Ye's Designs
People on social media have been calling out Kylie with accusations that she is biting Kanye West's previous designs.
"Damn that Yeezy style really is next level," one person commented on X, formerly known as Twitter, sarcastically giving props to the new jacket drop.
"Ye live rent free there," another X user wrote.
"Kanye West was better," someone else tweeted.
"Literally has YZY all over this, should be ashamed," reads another post.
See Kanye West fans accusing Kylie Jenner of copying Ye's designs for her new coat line below.
View Kanye West's Fans' Reaction to Kylie Jenner's New Jacket Line
See Controversial Shirts Rappers Created
Which rapper has the most controversial shirt?