Is Moneybagg Yo Married to Ari Fletcher?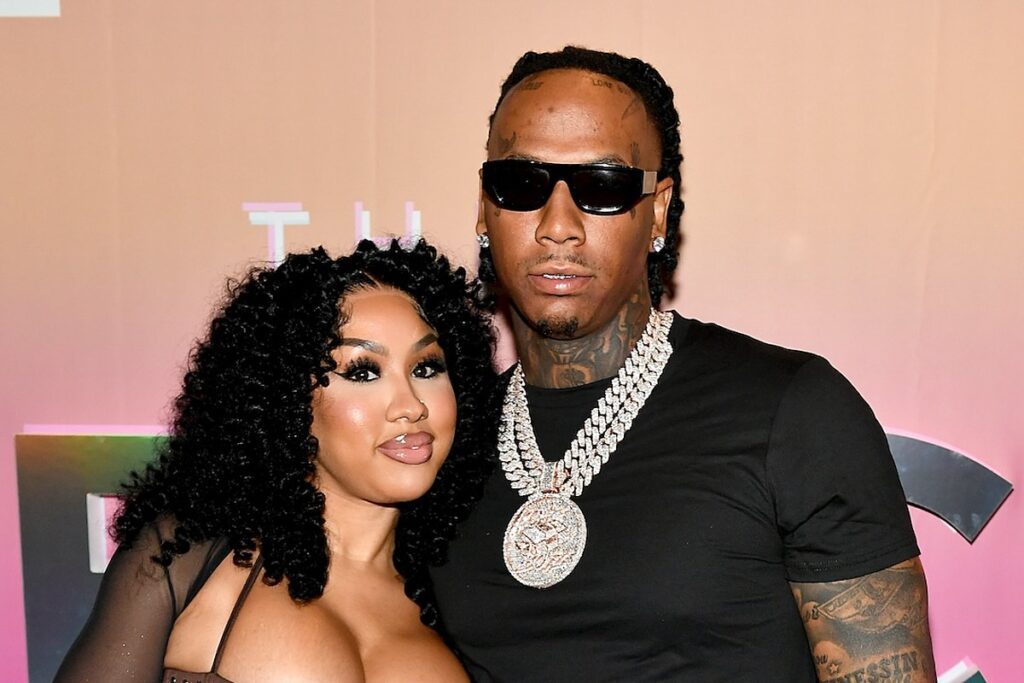 Moneybagg Yo might be a married man, according to Ari Fletcher's tweet.
Ari Fletcher Seemingly Reveals Marriage to Moneybagg Yo
On Friday (Nov. 10), Moneybagg Yo's girlfriend, Ari Fletcher, confessed that she has been married for two years. Her big reveal came after a fan slammed her for posting revealing photos of herself on X, formerly known as Twitter, on Thursday (Nov. 9).
"I love Ari but a man not gone marry a women who post her body all over the internet," the envious fan wrote. In response, Ari replied, "I've been married for two years," without specifying that her husband is Moneybagg Yo.
Ari would later write: "The way this year turned out. A few good things that I'm proud of but the bad outweighed the good this year. But I'm ending this year off preparing for 2024 which will be one of the best years of my life. This s**t about to get crazy!!!"
Moneybagg Yo and Ari Fletcher's Rocky Relationship
Moneybagg Yo and Ari Fletcher started dating in October of 2019 and were open about their love for each other. However, their relationship soon hit a rough patch and they broke up in January 2021. It appeared that they had reconciled and were back together in 2022, but then cheating allegations surfaced.
Back in May, Moneybagg was a guest on Angie Martinez's IRL podcast where he talked about being in a four-year relationship with Fletcher and the "difficult times" they've faced, specifically due to his infidelities.
"I made mistakes. I made poor decisions," he explained at the 27:40 mark in the video below. "That's why I rock with her so tough. She helped me through that situation. I look at it like I was just being a n***a and a n***a that come from Memphis…My environment, that's what I was used to. I had never been in no real relationship before to where I'm talking to her all night. I'm checking in."
Last month, Ari appeared on Yung Miami's podcast, Caresha Please, and explained why she stayed in her relationship with Moneybagg Yo despite his infidelity.
Ari confirmed that Moneybagg cheated on her and then went to therapy after the woman he cheated with exposed him. Apparently, therapy helped him and he has been faithful since his counseling.
"He talked to the [therapist]," Ari told Miami. "[The therapist] said he gotta do right or [Ari] gon' kill you.'"
"He went and talked to the [therapist]. Girl, you know how they do," she continued. "They make all these big minor changes for two weeks. He done went and got my name tatted, bought a car… I said, 'Aight, n***a, I'ma stay.'"
You can watch Ari Fletcher's full interview on Yung Miami's podcast below.
Read Ari Fletcher's revealing tweet below.
Read Ari Fletcher's Tweet Confessing That She's Married
Watch Ari Fletcher's Interview on Yung Miami's Caresha Please Podcast
See Surprising Times Rappers Gave Each Other Chains
Which rapper has the iciest chain?