Birdman and His Crew Stealing Druski's Chain Caught on Video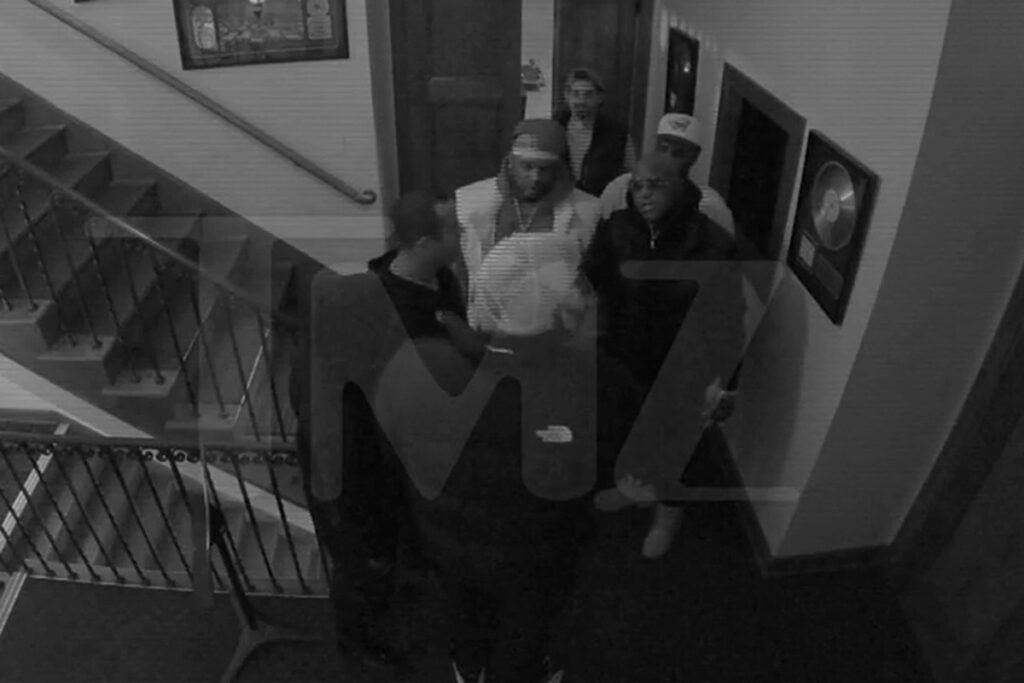 Birdman and his crew stole Druski's Coulda Been Records chain, and it was caught on surveillance video.
Birdman and His Crew Run Up on Druski and Take His Chain
On Saturday (Nov. 11), TMZ reported that Birdman and his crew paid a visit to Druski and his squad at a recording studio in Los Angeles. In the video, which can be seen below, Birdman and his crew can be seen exchanging a few words with the comedian before one of Birdman's associates snatches Druski's Coulda Been Records chain off his neck. From there, Druski tumbles down a flight of stairs. Once Druski and his friends make it downstairs, they start running away from Birdman's entourage.
Hours before the footage made its rounds online, Birdman hopped on his Instagram Story and posted a picture of himself holding Druski's chain. Underneath the picture, the Cash Money Records honcho wrote, "Surprise Party B*tch Slippin In Studio Richgang."
XXL has reached out to Birdman and Druski's team for comment.
Birdman and Druski Do Hilarious Instagram Live Session
Birdman and Druski seemed to be on good terms a few months ago. On July 6, Druski chopped it up with Birdman in an Instagram Live Session. During their conversation, Birdman asked Druski about the comedian's fictional record label, Coulda Been Records, which takes slight inspiration from Birdman's co-founded record label, Cash Money Records. The video can be seen below.
"What the f**k is this record label you starting?" Birdman asks Druski. "Put some respek on my name. You playing, five."
Birdman then suggests that he and Druski merge Coulda Been Records and Cash Money Records. After Druski shows his skepticism about the offer, Birdman hangs up on him, leaving Druski at a loss for words.
Look at Birdman and his crew confront Druski and snatch his chain below.
Watch Birdman and His Crew Stealing Druski's Chain Caught on Surveillance Video
See Birdman Post Up With Druski's Chain
Watch Birdman and Druski's Instagram Live Session
See Unnecessary Hip-Hop Beefs That Never Should've Happened
50 Cent vs. Fat, Meek Mill vs. Drake and more.