Ice Spice Really Does Have a Collab With Taylor Swift on the Way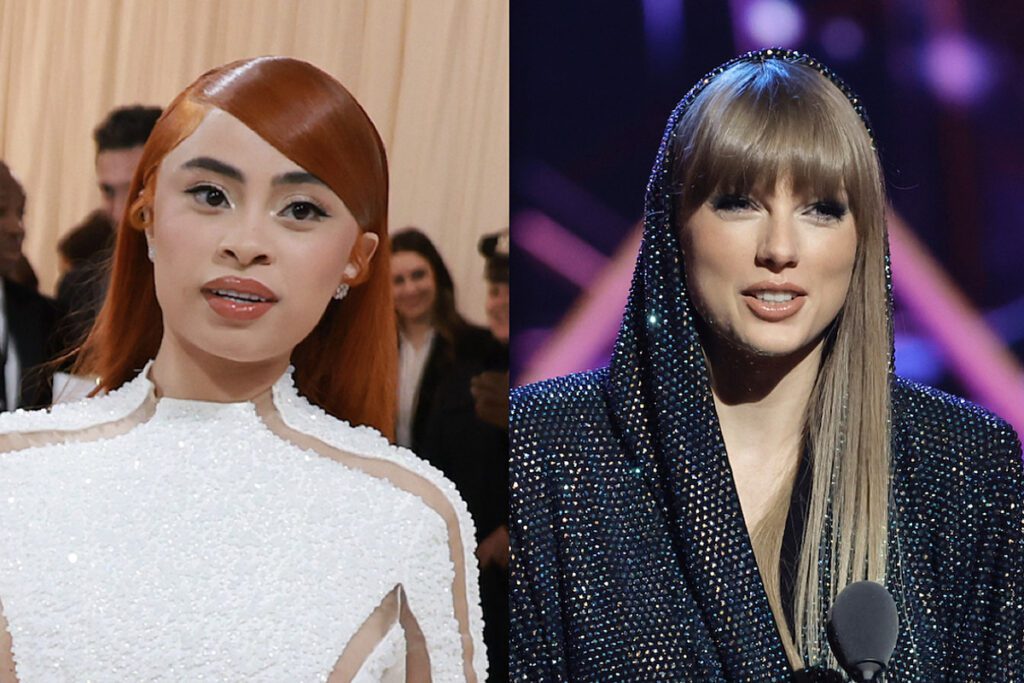 It looks Ice Spice and Taylor Swift really do have a collab coming soon.
On Wednesday (May 24), Taylor Swift announed she will be releasing a new song titled "Karma" featuring the "Princess Diana" rapper on the Midnights (Til Dawn Edition) deluxe album dropping on Friday (May 26). Swift revealed the new track is coming on Instagram along with what appears to be the cover art for the single.
"Um. SO much to tell you," Taylor Swift captioned the post. "I'm a massive fan of this brilliant artist and after getting to know her I can confirm: she is THE ONE to watch. So delighted to say that Karma Featuring the incredible @icespice will be out TOMORROW night at MIDNIGHT ET as a part of the new Midnights (Til Dawn Edition) deluxe album that you can pre-order now at store.taylorswift.com!"
She continued: "In addition to Karma Ft Ice Spice… You asked for it, we listened: Lana and I went back into the studio specifically to record more Lana on Snow on the Beach. Love u @honeymoon..But wait there's more… for those of you going to the East Rutherford shows – we will have a new special edition CD available ONLY on site starting at 12:30pm ET on Friday! This CD will have a never before heard Midnights vault track called 'You're Losing Me'!"
The news of the single comes after rumors of the upcoming song surfaced earlier this month. Ice Spice's star power has been quickly ascending. In April, she joined forces with Nicki Minaj on the "Princess Diana (Remix)." Earlier this month, Ice Spice received a personal invite to the 2023 Met Gala from Vogue editor-in-chief Anna Wintour.
Read Taylor Swift's Announcement of Ice Spice Featured on "Karma" Remix Below
See Ice Spice's Most Funniest Tweets