Gunna's Name Removed From New Version of Lil Keed's 'Hottest'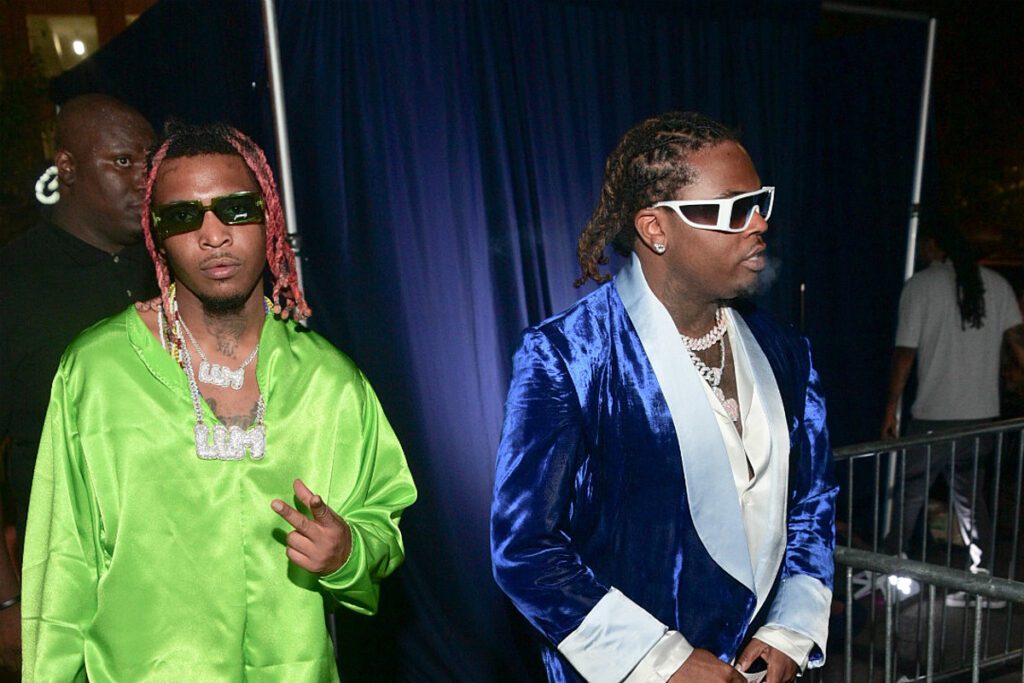 Gunna's name has been censored on the album version of Lil Keed's new song "Hottest."
Lil Keed's posthumous album Keed Talk to 'Em 2 dropped on March 17 and features the track "Hottest" with a guest appearance from Big Sean. The original version of the track leaked several months ago and features Lil Keed shouting out Gunna toward the end of his verse.
"Leave that boy stiff like an action figure/Me and Spider and Gunna some big drippers," Keed, who died last May, raps on the leaked version.
However, on the final version of the song that appears on YouTube and DSPs, Gunna's name has been removed and replaced with a blank space at the exact same moment on the track.
Gunna's plea deal and subsequent admissions in court in the YSL RICO case have appeared to strain his relationship with some affiliates of the Young Thug-led record label. When Gunna returned to social media after being released from jail back in January, he shouted out Lil Keed, which drew the ire of Keed's brother Lil Gotit.
"Niggas need to stop that cap," Gotit posted on his Instagram Story shortly after Gunna's uploads. "Don't call me twin," he added in a follow-up post.
Lil Gotit later warned people not to post about Keed on social media. There have also been unconfirmed rumors that Gunna is splitting from YSL.
XXL has reached out to YSL reps for comment on the changes made to the new track.
Listen to the Old and New Versions of "Hottest" Featuring Big Sean Below
See 50 of the Most Clever Hip-Hop Lyrics