GloRilla Reacts to Being Trolled Over Drink Thrown at Her at Club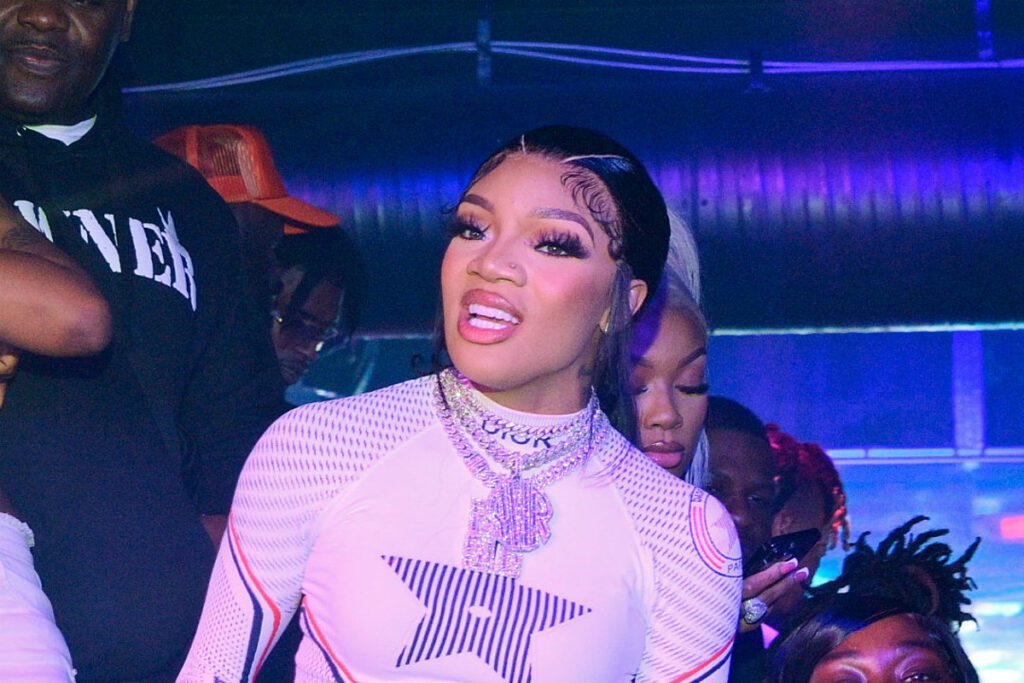 GloRilla responded to someone who recently trolled her for getting a drink thrown at her during a club appearance in Oakland, Calif.
On Friday (Feb. 10), GloRilla shared a screenshot on her Instagram Story displaying a post she was tagged in pertaining to her recent club appearance in The Bay, which ended with a fan tossing a drink on the rapper and her convoy as they were leaving the venue.
"The Bay don't play," Instagram user freddieluciano typed. "Got her ass up outta there real quick. You gotta respect real pimpin when you in Oakland. Not that phony shit."
Over the post, the "On Wat U On" rapper shared her response. "Ain't nobody scared of no damn city," she posted along with a crying laughing emoji. "[One] ho played [and] dassit. Don't feel special."
GloRilla was a trending topic yesterday (Feb. 9) after video surfaced of someone in an Oakland, Calif. club throwing a drink at the rapper after she did not perform as promoted.
The promotor of the show, Con B, then came out to explain that he paid for GloRilla to perform, claiming he gave the Memphis rhymer $30,000.
"This shit is crazy," he said in a video on his Instagram Story, also revealing an alleged contract for the show. "Nigga woke up to a viral moment. Just give me my money back. After that, we ain't gotta put you on blast."
In response, GloRilla claimed she was paid to host the event. Not perform.
"No way you think I'm performing when you paid for a hosting crazy tail self," she tweeted yesterday.
She also addressed speculation that the woman who threw the drink spit on her.
"Ain't no ho spit on shit !!!!! Ask dat ho how ha face feel doe," she later added, "I'm so mad dat I can get sued for slapping you hoes!but you hoes still can get slapped bitch."
Yo Gotti, head of Glo's label CMG, also commented on the incident. "30k to perform[?]" he wrote on an Instagram blog adding three laughing emojis. "U must booked lil Glo NOT Big Glo #CMG."
GloRilla is coming off a Grammy nomination for Best Rap Performance. She also won Female Rapper of the Year and Best New Artist of the Year for the 2023 XXL Awards.
Read 10 Wild Stories That Took Place During Hip-Hop Tours