Flavor Flav Says He Spent $2,400 a Day on Drugs for Six Years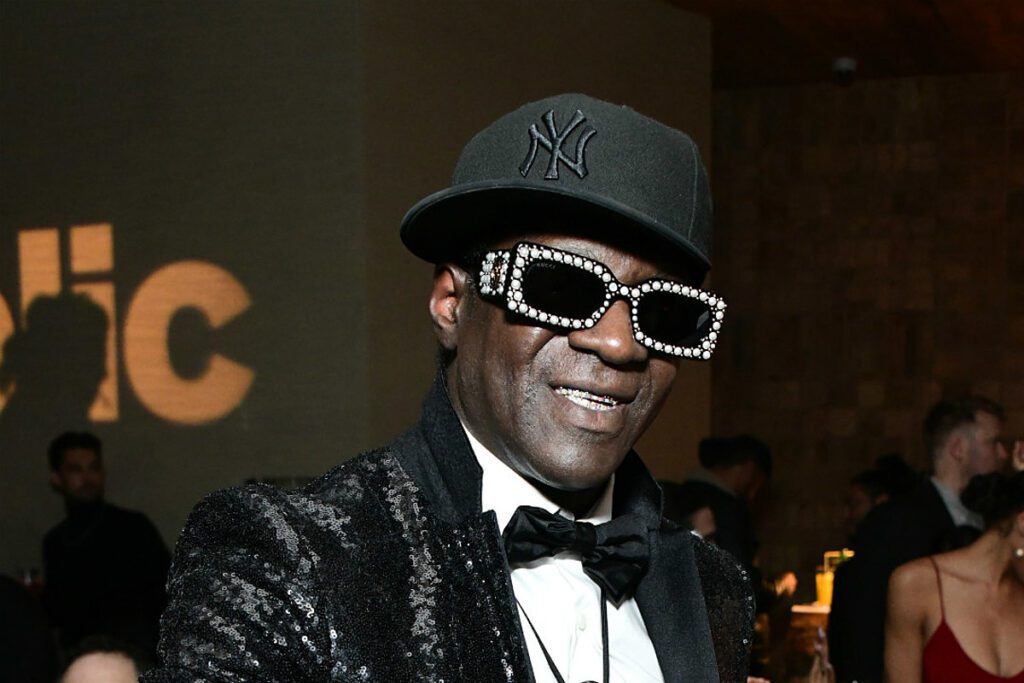 For a six-year period, Flavor Flav was spending $2,400 a day on his drug habit.
The Public Enemy member made the revelation on a new episode of the Off the Record podcast, which originally debuted on Jan. 25. During the talk, the "911 Is a Joke" rapper spoke about being at his darkest times of addiction.
"I kind of maintained myself very well while I was on that shit. Not only that, but I kept it hidden," Flavor Flav told Ak about his drug habit. "So, a lot of people didn't really know. They were trying to figure it out. 'Is he on something?' Because I never actually let people know what I was doing."
"I started letting people know what I was doing when I was tired of being like that," he continued. "There's a point in time in life where you get tired of doing shit. Mainly, when it doesn't get you no place. There was a time I was spending $2,400-$2,600 a day for six years straight. You do the math. That's how much I spent on drugs. I ain't gonna lie, I sold a lot. But I was my best customer. I had a lot. I had a lot of money at the time, too. I was doing wrong things with my money."
He added, "So, I guess God wanted me to live. And he knows that I'm a mouth piece to the world. So, I felt like God helped me live through that, so, that way I can teach people about the mistake that I made. And hopefully, they won't make them later on in life."
The rapper-turned reality show star's struggles with addiction are well documented in his 2011 book Flavor Flav: The Ice The Memoir.
See Flavor Flav Explaining How He Spent $2,400 a Day on Drugs Below
See 10 Rappers' Purchases That Broke the Bank