Diddy's Lawyer Says Settlement With Cassie Not Admission of Guilt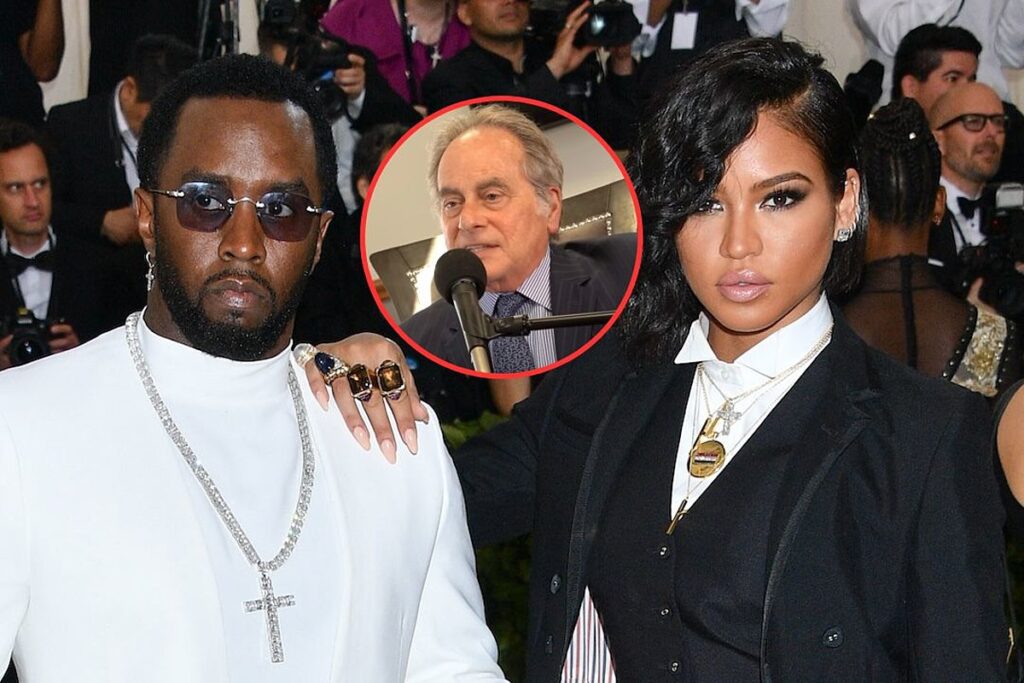 Sean "Diddy" Combs' attorney, Ben Brafman, has released a statement clarifying that Cassie's settlement is not admission of guilt on the part of the hip-hop mogul.
Diddy's Attorney Says Cassie's Is Not an Admission of Guilt
On Saturday (Nov. 18), Diddy's lawyer, Ben Brafman, issued a statement regarding Cassie's lawsuit settlement. The famed attorney clarified the settlement between the two parties doesn't mean that Diddy admitted to wrongdoing in the R&B singer's legal claim.
"Just so we're clear, a decision to settle a lawsuit, especially in 2023, is in no way an admission of wrongdoing," Brafman said in the statement shared on The Shade Room. "Combs' decision to settle the lawsuit does not in any way undermine his flat-out denial of the claims. He is happy they got to a mutual settlement and wishes Ms. Ventura the best."
XXL has reached out to Ben Brafman for comment.
Diddy, Cassie Settle Her Lawsuit Alleging Rape and Years of Physical Abuse
As previously reported, Diddy and Cassie amicably reached a settlement on Friday (Nov. 17) in the singer's legal claim against the Bad Boy Entertainment founder, in which she accused him of rape, physical abuse and sex trafficking.
"We have decided to resolve this matter amicably. I wish Cassie and her family all the best. Love," Diddy said in a statement.
Cassie added: "I have decided to resolve this matter amicably on terms that I have some level of control. I want to thank my family, fans, and lawyers for their unwavering support."
XXL has reached out to Diddy's rep for comment.
Cassie Accuses Diddy of Rape and Years of Physical Abuse in Explosive Lawsuit
Their settlement comes one day after Cassie, born Casandra Ventura, alleged in her lawsuit filed in Manhattan federal court on Thursday (Nov. 16) that Diddy repeatedly fed her drugs and alcohol, forced her to have sex with male prostitutes and viciously raped and beat for nearly a decade.
In an initial statement to The New York Times, Diddy's attorney vehemently denied Cassie's claims against his client.
"Mr. Combs vehemently denies these offensive and outrageous allegations," the statement reads. "For the past six months, Mr. Combs has been subjected to Ms. Ventura's persistent demand of $30 million, under the threat of writing a damaging book about their relationship, which was unequivocally rejected as blatant blackmail. Despite withdrawing her initial threat, Ms. Ventura has now resorted to filing a lawsuit riddled with baseless and outrageous lies, aiming to tarnish Mr. Combs's reputation and seeking a payday."
What Was Cassie's Reasoning to File Her Lawsuit Now?
Cassie took legal action following the enactment of the Adult Survivors Act in New York. This law allows individuals who have allegedly experienced sexual abuse to file civil lawsuits after the statute of limitations has expired. The deadline for Cassie to bring her case to a legal forum would have passed next week.
"With the expiration of New York's Adult Survivors Act fast approaching," Cassie says in the suit, "it became clear that this was an opportunity to speak up about the trauma I have experienced and that I will be recovering from for the rest of my life."
Cassie and Diddy terminated their relationship in 2018. A year later, Cassie married fitness trainer Alex Fine, with whom she had her first child.
Read Diddy's Attorney Statement Regarding Cassie's Settlement Below
See Older Rappers' Complaints About Hip-Hop and Where It's Headed
These legendary rappers aren't a fan of where hip-hop is heading.