DaBaby Thinks His Verse 'Jail' Is Better Than Jay-Z's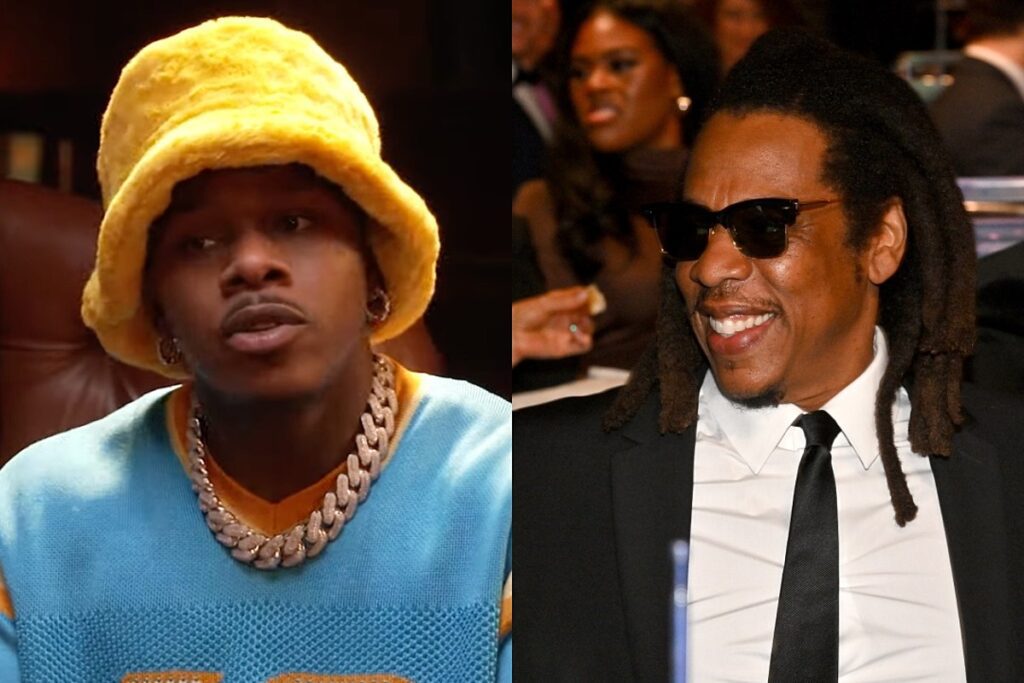 DaBaby is claiming he bested Jay-Z on Kanye West's song "Jail," during a recent interview on the Club Shay Shay podcast.
DaBaby Believes His "Jail" Verse Is Better Than Jay'Z's
DaBaby is more frequently getting into the public eye. On Wednesday (Nov. 15), the North Carolina rapper appeared on former NFL player Shannon Sharpe's Club Shay Shay podcast. During the sit-down, the subject of who DaBaby would like to collab with came up. This led to Shannon bringing up Lil Yachty previously saying DaBaby's verse on Ye's "Jail" was better than Jay-Z's.
"It was. You heard both of them?" DaBaby agreed at the 1:05:10-mark of the interview below. "Jay-Z, I ain't got nothing but respect for you," he continued, looking into the camera. "Was your verse better than mine? Come on, OG. It wasn't. That's OK. We ain't do it at the same time. It ain't like you had the ability to say [let me do it over]."
Lil Yachty States DaBaby's Verse Is Better Than Hov's
Back in July, Lil Yachty started the debate when he stated DaBaby's case for having a better verse than Jigga on the debut episode of his A Safe Place Podcast.
"Something I've wanted to talk about for a long time," Yachty said. "The song 'Jail' with Kanye West. In my personal opinion, I think DaBaby had a better verse, I know the conversation of Jay-Z versus DaBaby is insane, but I honestly think his verse was better."
"Jail" appeared on Kanye West's Donda album in 2021.
See DaBaby claiming his verse on "Jail" is better than Jay-Z's verse below.
Watch DaBaby Say He Has a Better Verse Than Jay-Z
Listen to Kanye West's "Jail" Featuring DaBaby and Jay-Z
See 50 of the Most Clever Hip-Hop Lyrics