Chris Brown Responds to Claim He Doesn't Allow Black Women in VIP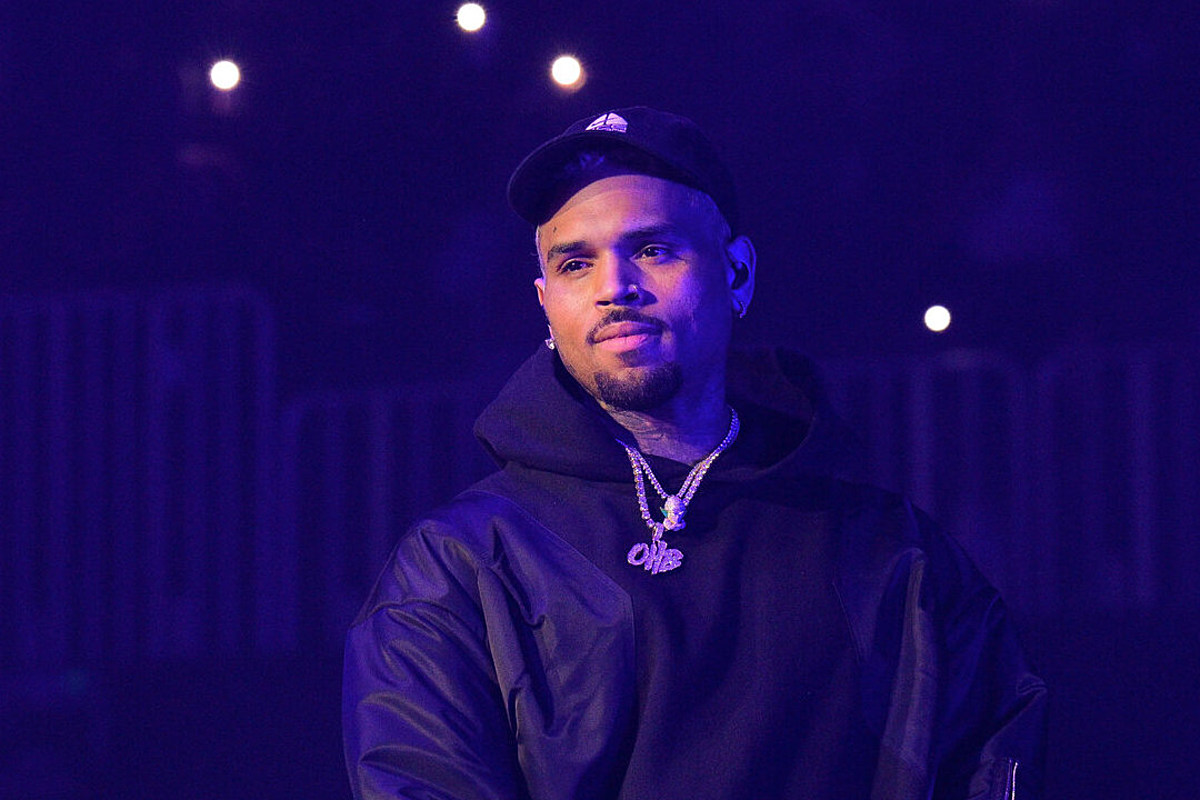 Chris Brown has responded to seemingly being accused of barring Black women from the VIP at a recent club hosting.
On Saturday (Feb. 18), a woman shared a video on social media that showed her and her friends claiming they are turned away at the VIP at a CB club appearance in London due to their color.
"We were supposed to go see Chris Brown," one woman said in the video (below). "We got there and there were thousands of girls lined up there. Like, thousands of girls. And they're not getting in. We were supposed to be on the VIP guest list."
One of the woman's friends stepped in and claimed they were denied entry due to their color. "They told us 'No Black girls allowed,'" the friend stated. "You're handpicking these White women."
On Sunday (Feb. 19), Breezy responded to the accusations with photographic evidence to the contrary.
"STOP IT" he captioned an image of himself in a VIP section with Black women around him. "I have Black queens all around me. THOP REACHING."
He later reacted on Twitter, sharing a video of the woman from the accusing video clarifying that their rant was not directly aimed at Chris Brown but the venue he was at.
"That video had absolutely nothing to do with Chris Brown," she explained. "The only reason why his name was mentioned was because we were going to a club where he was hosting at."
"CRAZY that I have to have receipts. LOVE OUTWEIGHS THE HATE OVER HERE!" Chris Brown captioned the video. 
This is the second time in less than a week that Chris Brown has had to defend himself on social media. Last week, he lashed out after people began to bring up his 2009 assault on Rihanna when Chloe Bailey announced she and Breezy's new collab.
"If y'all still hate me for a mistake I made as a 17-year-old, please kiss my whole entire ass," Brown wrote on Instagram. "I'm fucking 33. I'm so tired of y'all running wit this narrative. You weird ass niggas are the same ones that tune in every week to see Blueface and Chrisean beat the fuck out each other in front the world. But that's ok? It's entertainment? All y'all can suck my dick, disrespectfully."
This led to a response from Blueface.
See Chris Brown Seemingly Get Accused of Colorism and His Response Below
See Rappers' Birthdays