Boosie Calls Out Kodak Black on New Song 'Ungrateful'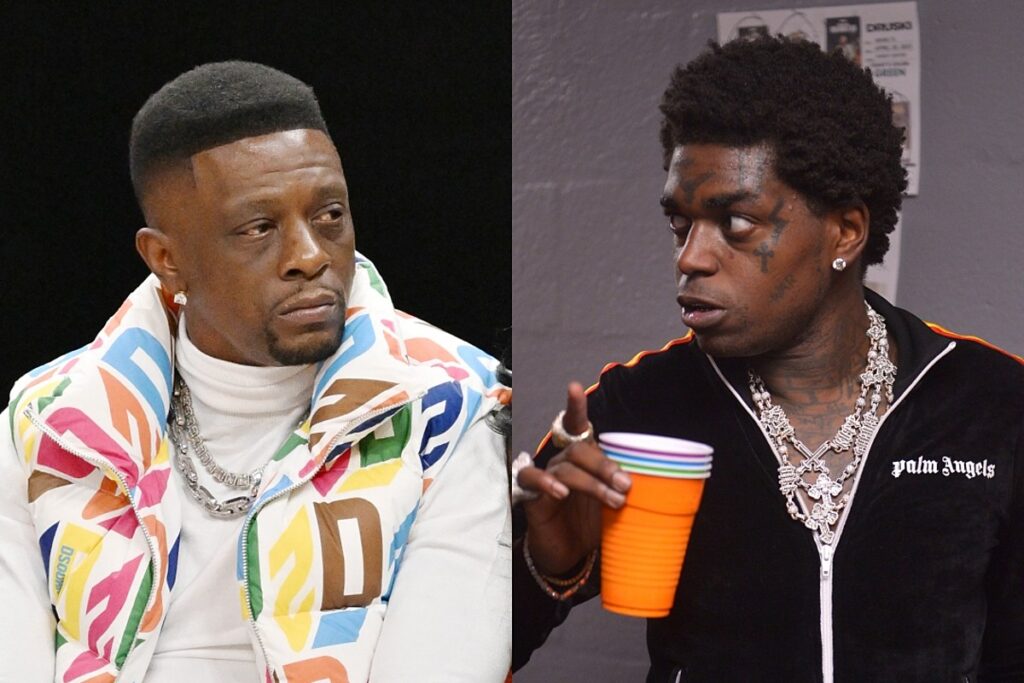 Boosie BadAzz has some choice words for Kodak Black on the new track "Ungrateful."
Boosie Disses Kodak on New Song
On Tuesday (Aug. 15), Boosie put out his latest album Goin Thru Some Thangs. He doesn't waste any time going at Kodak Black on the intro track "Ungrateful," which can be listened to below.
"I've been going through some s**t, man, this s**t done got deep/Gotta realize everybody ain't G/How the f**k you do that when you represent the streets?/ Streets made you and the streets made me/If you ask B.G., you was on PC/The name that you got, I think you got that from me," Boosie raps, referencing his previous accusation that Kodak Black was in protective custody in prison.
Boosie continues: "Your fans all mad acting like they can't see/ Your street cred gone, n***a, don't blame me/S**t, your homeboy right, you ain't living like that/Everything that you rap, you ain't never did that/'Cause the other n***a talking, he a certified rat/ Your codefendant been give me your paperwork, n***a."
Boosie BadAzz and Kodak Black's Beef
Kodak Black and Boosie's beef popped off after Boosie called Kodak out for collaborating with 6ix9ine on the new track "Shaka Laka" last month.
"That n***ga Yak f**ked me up," Boosie explained on Instagram Live after hearing of the collab. "I wonder how all them Zoes feel, dawg. I know them Zoes f**ked up right now. I know the state of Florida f**ked up right now. This n**ga ain't got no morals. No principals. Damn, I thought that little n**ga was like that. N**ga ain't no street n**a at all. Damn."
Kodak Black Responds
Kodak Black later responded to backlash for the collab during his performance at 2023 Rolling Loud Miami.
"I got it," Kodak Black told the crowd during a break in the action. "You know these rap n***as, you know these f**k n***as like, 'Damn, Yak to the'…I ain't no follower. I come as I am. It be like, n***as be wanting somebody to do it to 'em, for feal for real. It's like these n***as be ready to die or some s**t. They mad at something. They hate themselves."
Check out Boosie calling out Kodak Black on a new track below.
Listen to Boosie BadAzz's New Song "Ungrateful"
See Wild Rap Beefs That'll Probably Never Be Resolved
Pusha-T and Drake, YG and 6ix9ine, and more.