Blueface and Lil Baby Appear to Send More Shots at Each Other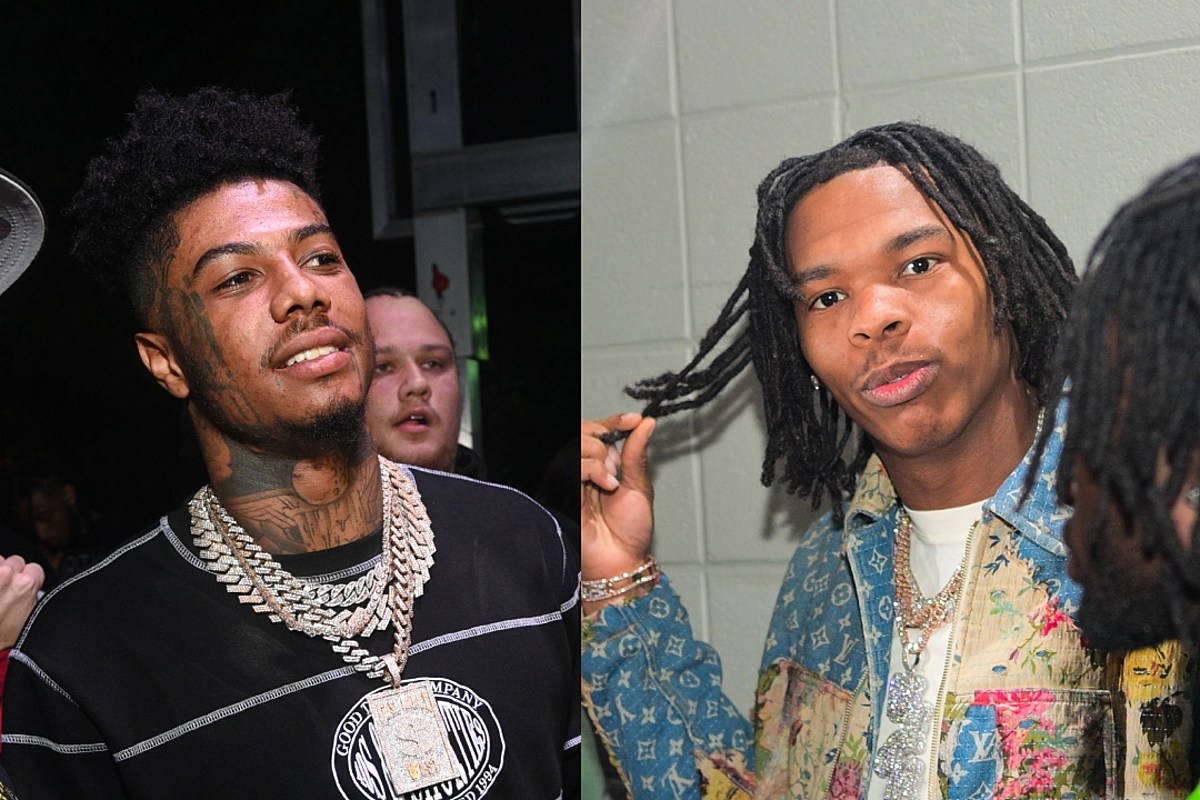 Blueface and Lil Baby appear to be sending more shots at each other on social media.
Blueface and Lil Baby Trade Shots on X?
On Tuesday afternoon (Sept. 19), Lil Baby shared a post on X, formerly known as Twitter, that seems to be a response to being dissed by Blueface on the new song  "Baby Momma Drama."
"Whooo?" the Quality Control rapper tweeted below. "Y'all stop playing," he added.
Blueface Responds to Lil Baby Post
Hours later, Blueface appeared to respond to Lil Baby's post.
"You know who," he typed along with a purple face with horns emoji.
The Blueface and Lil Baby Beef
Issues with Blueface and Lil Baby were put on front street back in February when Blueface became upset after Chrisean Rock revealed Lil Baby complimented her when they met in person. Blueface would go on to expose texts Lil Baby allegedly sent to Chrisean Rock and claimed Baby was trying to woo Chrisean, the mother of his newborn son.
Over the weekend, Lil Baby put out a song snippet where he appears to name-drop Blueface. On Monday (Sept. 18), Blueface released the video for the song "Baby Momma Drama" where he takes shots at Baby.
"Lil Baby thought he knew me [laughs]/How you let another grown man feel up on your booty?" Blueface raps on the Scum Beatz and Flashy Assuno-produced track, which can be heard below. "Couldn't be me, boy, I am not a hoochie/You n***as really industry, I am really in the streets/Squabble up, line it up/Still beefing with enemies."
Peep the latest apparent back-and-forth between Lil Baby and Blueface below.
See Lil Baby and Blueface's Posts
See 10 of the Shortest Beefs in Hip-Hop
Beefs within rap that ended quickly.