Benzino Denies Coi Leray's Claims She Slept in Cars and Sold Drug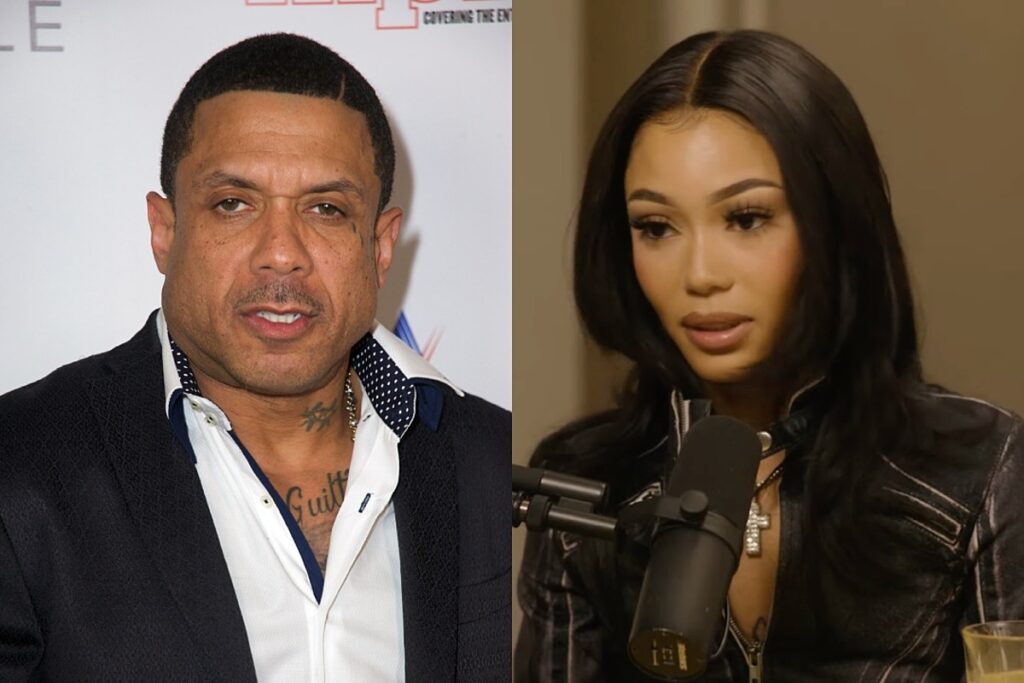 Benzino has denied Coi Leray's claim that she used to sleep in cars and deal drugs, saying he always looked out for his daughter when she was growing up.
Coi Leray's Claims She Slept in Cars and Sold Drugs
On Saturday (Nov. 11), Coi Leray sat down with Angie Martinez for an interview for her IRL podcast to discuss her upbringing. The former XXL Freshman said after Benzino and Coi's mom got divorced, her mom got custody of Coi. She then said they slept in cars, dealt drugs and struggled to get by.
"It was hard to eat, my mom was cooking up nickels and dimes," Coi said at the 16:00 mark below. "I would see my father like online or whatever. Even when the Love & Hip-Hop and all kinda shit was going. But at the same time, I'm like this, I'm like yo, how you get to live this life and we're over here struggling?"
Benzino Denies Coi Ever Slept in Cars or Dealt Drugs
Benzino ultimately responded to his daughter's accusations on Instagram Live on Tuesday (Nov. 14), saying Coi never slept in any cars or dealt any drugs. He added that she appeared "brainwashed."
"She said she slept in cars, she ain't never slept in no f***ing cars," Benzino said. "That I knew about. I had my daughter five months out the year. I was with her mother until she was nine, then I had her fron nine to sixteen five months out the year. She lived with me twice. She lived here in Atlanta with me she went to Campbell High School. I was a single dad, and I was taking care of my kids. All of my kids. And her two older brothers by two other men that wasn't mines."
He continued, "She looks like she's almost brainwashed. She ain't ever slept in no car or sold drugs. I don't know why she's running with this narrative."
Coi Leray Accuses Benzino of Being Envious of Her Success, He Denies It
Coi spoke extensively about Benzino in her interview with Angie. The "Players" rapper at one point said Benzino is envious of her success and is trying to get in the spotlight through her notoriety. The former head of The Source denied this claim almost immediately on X, formerly known as Twitter.
"This has to be the most ridiculous [poop emoji] I've heard in my entire life on this earth," he wrote. "How tf can be envious towards someone I RAISED, NUTURED, PROVIDED FOR, INFLUENCED AND LOVE VERY DEARLY???"
See Benzino denying Coi Leray's claims below.
Watch Benzino Speak About Coi Leray
Read 10 Wild Stories That Took Place During Hip-Hop Tours