A Security Guard Touches Sexyy Red's Butt and Fight Erupts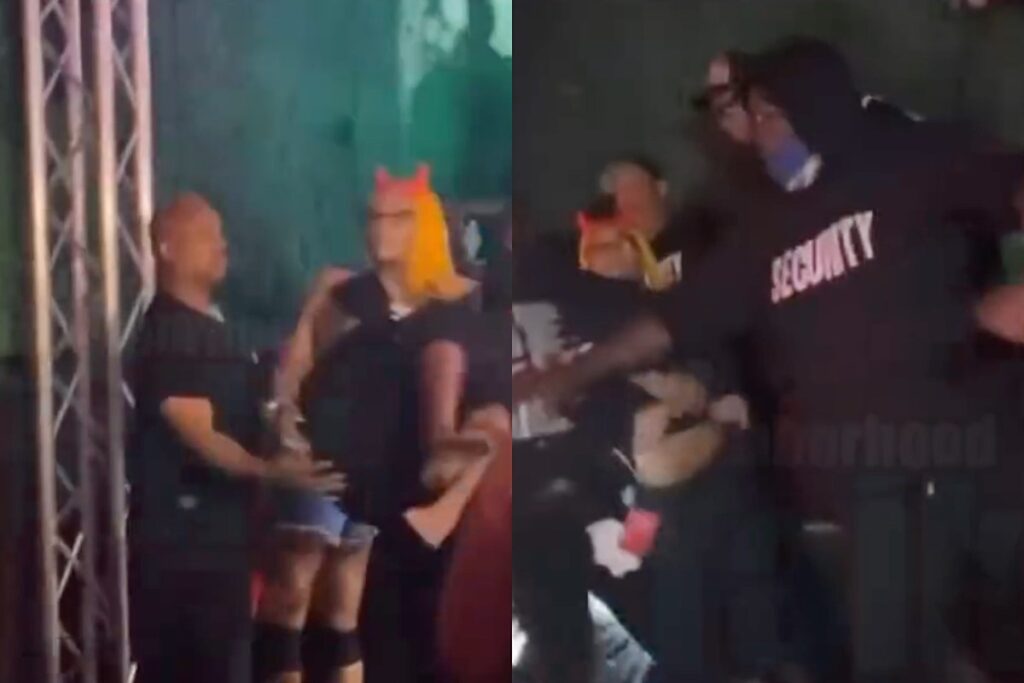 A venue security guard at a recent Sexyy Red club appearance touched the rapper's butt and all hell briefly broke loose.
Guard Touches Sexyy Red's Butt and Chaos Ensues
On Thursday (Nov. 8), Instagram blog TheNeighborhoodTalk shared video from a recent Sexyy Red club appearance that went left. In the clip, which can be seen below, a pregnant Sexyy Red is being carried by a member of her security team. As they pass a security guard from the venue, he reaches out and inexplicably touches the St. Louis rapper's butt.
Sexyy Red then appears to tell the person carrying her what happened. He puts her down and goes off camera to address the perpetrator. Shortly afterward, a violent fight breaks out between Sexyy's bodyguards and the venue security detail. The melee ends shorty after it starts and Sexyy Red is whisked away to safety.
XXL has reached out to Sexyy Red's team for comment.
Sexyy Red Crosses Country on Hood Hottest Princess Tour
Sexyy Red is currently on her Hood Hottest Princess Tour in promotion of her album of the same name. The cross-country jaunt kicked off on Oct. 16 in Boston. She has nine shows left in cities including Atlanta, Houston, Dallas and Los Angeles, before closing out in San Francisco at the The Fillmore on Nov. 29.
See video of a club security guard touching Sexyy Red's butt and the fight that ensued below.
Watch Sexyy Red's Security Fight at the Club
Read 10 Wild Stories That Took Place During Hip-Hop Tours