6ix9ine Is Recording Music Video in Cuba – Watch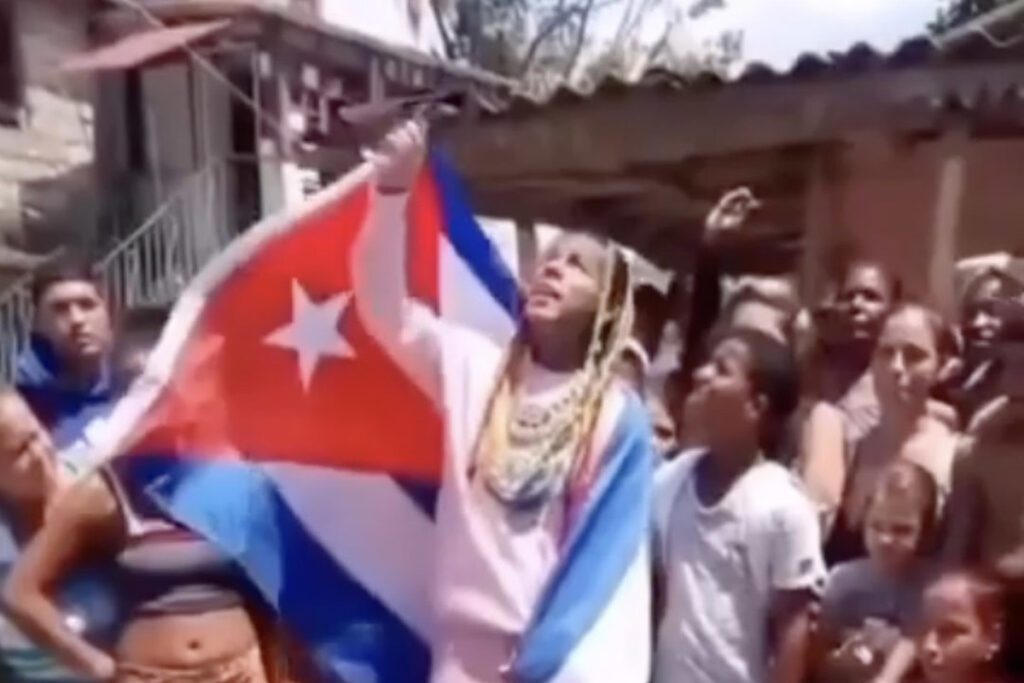 6ix9ine has taken his talents to Cuba where he is apparently preparing to resurrect his rap career after being badly beaten in a gym bathroom recently.
On Wednesday (March 29), video surfaced of 6ix9ine apparently recording a new music video in Cuba. In the clip (below), Tekashi is shrouded in a huge Cuban flag while surrounded by dozens of people. He raps in Spanish while a cameraman walks back and forth getting footage for the upcoming visual. The track has an inspirational sound to it, unlike any of the rapper's previous records, which were filled with blaring trap beats and over-the-top explicit lyrics. At one point, he points to the sky as if talking to God.
6ix9ine resurfaced in Cuba earlier this week after being discharged from the hospital as the result of being brutally assaulted in a Lake Worth, Fla. LA Fitness bathroom by three men with bad intentions. Videos first surfaced on March 21 that showed 6ix9ine being jumped by three attackers. The security-less rapper had no means of defending himself and was punched and kicked on for well over a minute in one video. Following the beating, police and EMS were called for the bruised and bloodied rapper. He was then transported to a local hospital for non life-threatening injuries. He has yet to make a statement since the assault.
It is unclear if 6ix9ine plans on making Cuba his permanent residence or if he is just laying low for a few.
See Video of 6ix9ine Recording a Music Video in Cuba Below
See Rappers' Confusing Lyrics