Travis Scott Accused of Throwing Fan's Phone for Recording Rapper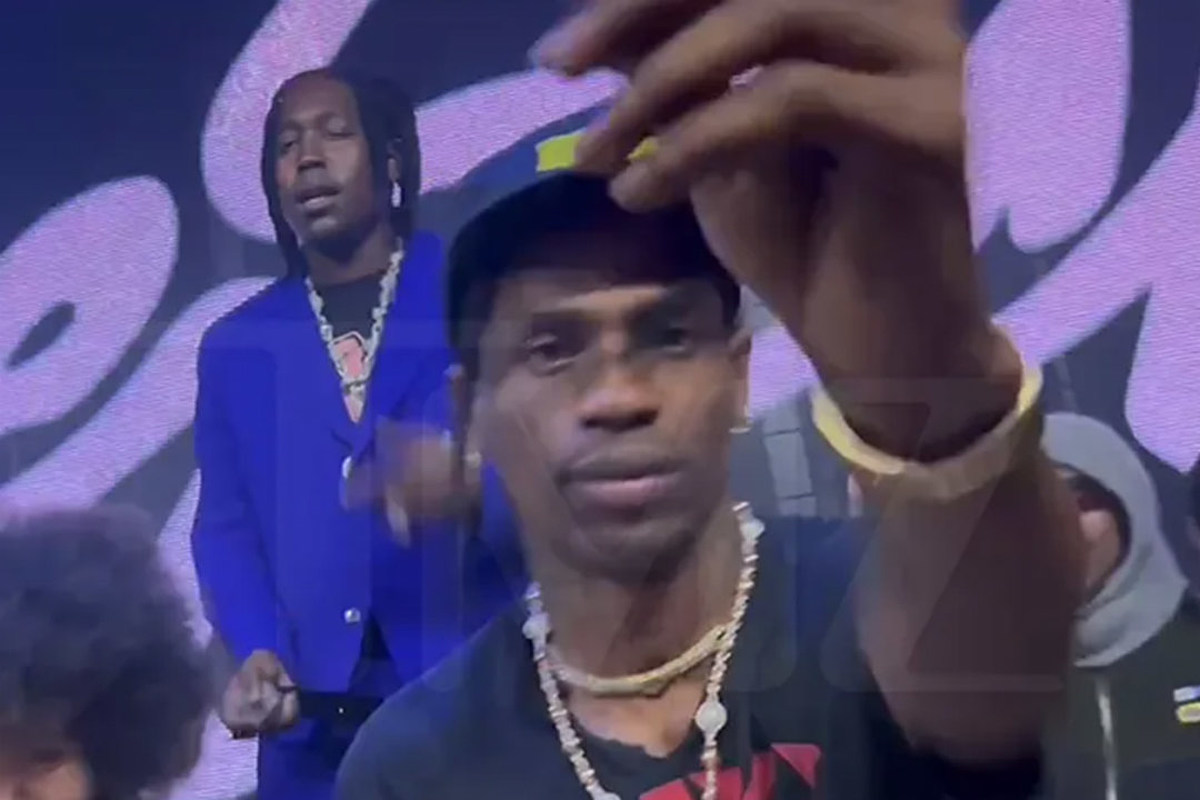 Travis Scott is facing more trouble in connection to his alleged actions at Nebula nightclub earlier this week.
On Friday (March 3), TMZ reported a fan who was at the club that night is considering filing a lawsuit due to the rapper grabbing and throwing the fan's phone. In video obtained of the alleged incident (below), Travis is behind the DJ booth. He looks up, reaches out and grabs the phone. The video shakes for a few seconds before blacking out. According to TMZ, the phone owner claims the phone hit him in the head, cracking the screen in the process. The man is now planning on filing a police report and civil lawsuit, the celebrity news site reports.
XXL has reached out to Travis Scott's team and Nebula nightclub for comment.
The report of this new situation comes on the heels of news breaking on Wednesday (March 1) that Travis Scott was being looked at as a suspect in the assault of a sound engineer at the club, as well as allegations that the rapper caused $12,000 in damage to a monitor and speaker. Video has since been released of the moments leading up to the alleged kerfuffle that shows Travis shoving a man behind the DJ booth. The man Travis allegedly assaulted has since talked to reporters in a hospital-bed interview where he claims the rapper punched him over a disagreement about the sound levels.
Travis Scott's lawyer Mitch Schuster has released the following statement to XXL about the incident:
"No charges have been filed against Travis Scott and all reports claiming otherwise are grossly inaccurate. Legal counsel for Travis are actively working with the authorities and remain confident that Travis will be vindicated once all is said and done. Any statements about the incident involving Travis are clearly an attempt to sensationalize what is nothing more than a misunderstanding."
According to reports, Travis Scott is planning to turn himself in for questioning about the incident next week. He is slated to headline the 2023 Rolling Loud California Festival tomorrow (March 4).
See Video of Travis Scott Grabbing a Fan's Phone
Read 10 Wild Stories That Took Place During Hip-Hop Tours