Someone's Dad Crowd-Surfs at Yeat Show – Watch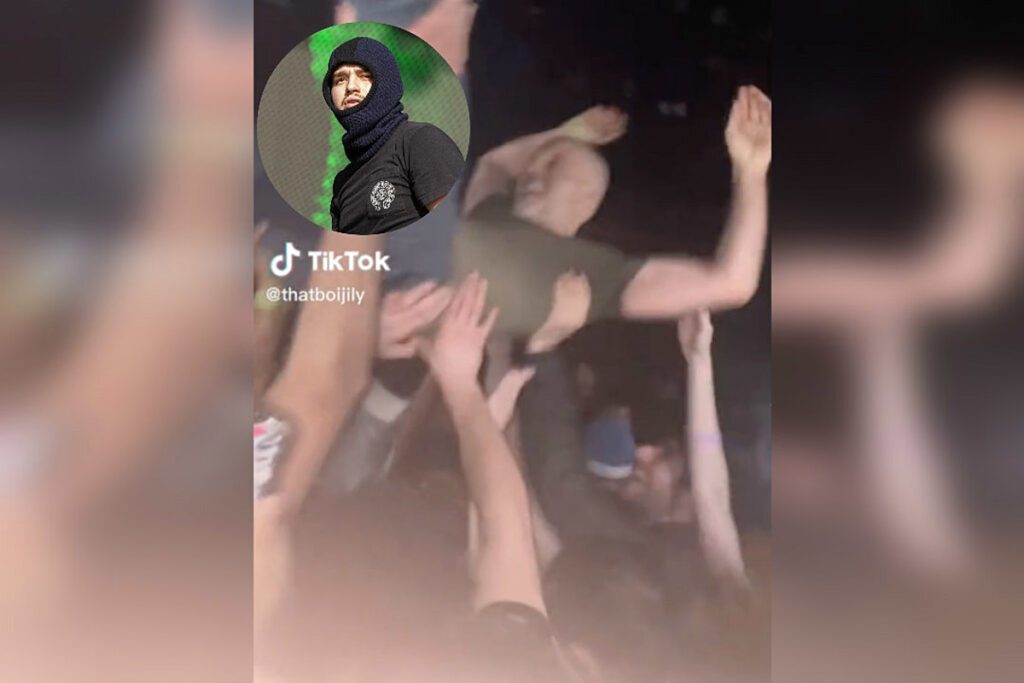 Someone's dad was lit at a recent Yeat show, with video surfacing of a bald older gentleman crowd-surfing during a concert in New York.
Yeat performed at Terminal 5 in NYC back on March 13.  TikTok user thatboijily captured footage of the crowd turning up while the rapper performs his single "Poppin." In the clip, a man clearly outside of Yeat's age demographic is having the time of his life as he crowd-surfs on top of concertgoers. The possible AARP members is passed from hand-to-hand while he smiles from ear-to-ear.
"Whose father is this?" the TikTok user wrote over the video.
Apparently, older man's daughter ran across the video and was amazed by the clip.
"THAT'S MY DAD OMF!" someone wrote in the comment section of the video.
Yeat is one of the most buzzing young artists out. In February of 2022, he dropped his sophomore album 2 Alive, which peaked at No. 6 on the Billboard 200 chart. Last month, he released his follow-up album Afterlyfe, which debuted at No. 4 on the chart, spearheaded by the single "Shmunk" featuring YoungBoy Never Broke Again.
Yeat is currently on his North American tour, which started on March 1 and includes 27 stops in cities like Atlanta, New Orleans, Houston, Las Vegas and Los Angeles before closing out on April 12 in Morrison, Colo.
Last week, Yeat made the headlines after photos surfaced of the Washington rapper without his balaclava mask on. Fans were surprised at what the buzzing rhymer actually looks like.
See Video of Someone's Dad Crowd-Surfing at a Yeat Concert Below
Read 10 Wild Stories That Took Place During Hip-Hop Tours