Seth Rogen's Story About Smoking Weed With Megan Thee Stallion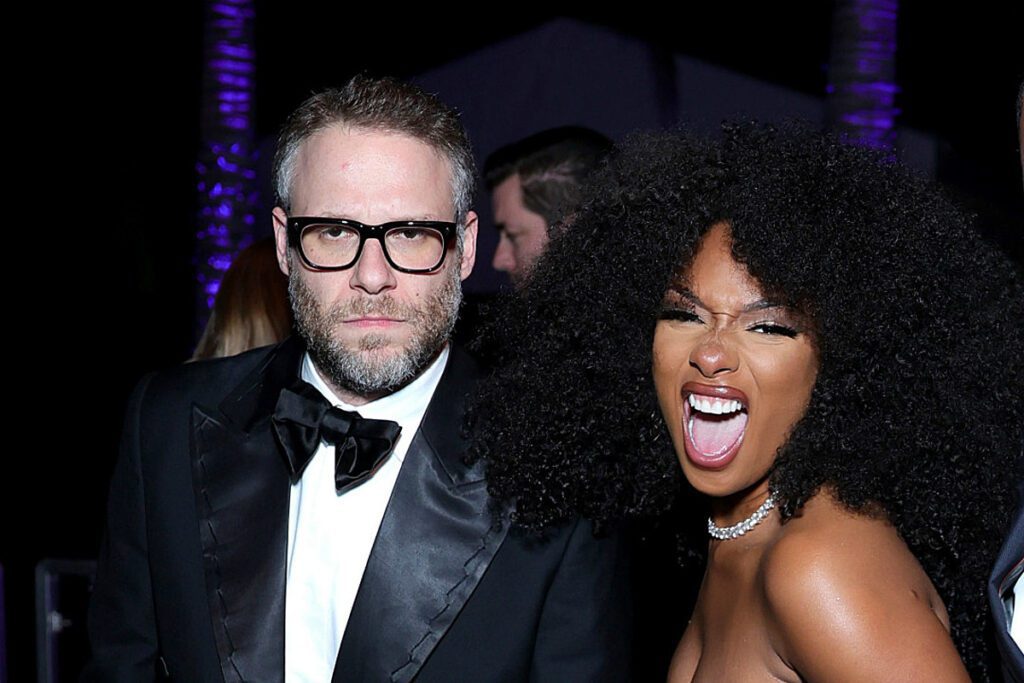 Actor Seth Rogen recently had some high times with Megan Thee Stallion.
On Wednesday night (March 15), the Pineapple Express actor was a guest on Jimmy Kimmel Live!  where he spoke about meeting the Houston rapper while attending the Vanity Fair Oscar Party hosted by Radhika Jones at Wallis Annenberg Center for the Performing Arts in Beverly Hills, Calif. over the weekend.
"It was fun," Rogen recalled at the 3:30-mark of the interview below. "I hung out. I smoked some weed with Megan Thee Stallion and her brother. That was a good time."
"I'd never met them before that night," he continued. "She approached me and she was adamant that I would get along with her brother. Someone backstage told me that she doesn't have a brother, so now I'm confused about this whole thing. I don't know what I did that night, if I'm being honest."
He added, "We really did hit it off, which is what's unfortunate because [her brother] might not exist, from what I'm hearing." Rogen revealed he and Megan Thee Stallion's brother "Travis," who is most likely her longtime manager T. Farris, exchanged numbers.
Megan Thee Stallion is returning to the public eye following the Tory Lanez trial last December. On the same night of the Oscars party, she revealed she is working on a new album. She has since returned to Instagram and has also been announced as the headliner for the upcoming March Madness Music Festival AT&T Block Party.
See Seth Rogen Recounting the Time He Smoked Weed With Megan Thee Stallion Below
See Most Anticipated Hip-Hop Albums of 2023