Saweetie Says Her Celebrity Crush Is Lil Nas X, He Responds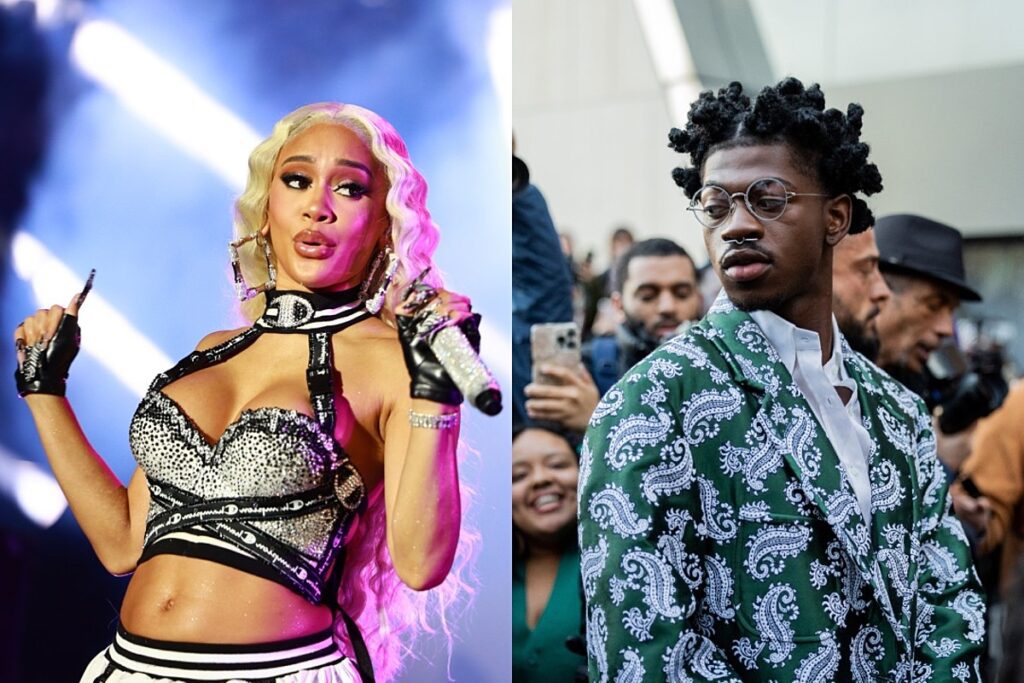 Saweetie is crushing on Lil Nas X and the "Old Town Road" rapper appears to be crushing back.
On Monday (March 20), E! News shared an interview with Saweetie, where she dished on her new album, acting, Rihanna and more. She also revealed her celebrity crush.
"My celebrity guy crush is Lil Nas [X]," Saweetie said. "He is so fine to me."
When the host chuckled at her response Saweetie added, "He look better than me. It's the skin for me. He be looking…I be like, what's your skin regimen?"
After hearing what Saweetie had to say, Lil Nas X responded on Twitter.
"Goodbye lgbt community, we had a great run," Nas X jokingly tweeted along with a beating heart emoji.
During the same interview, Saweetie also offered an explanation on why her album has been delayed for nearly two years.
"I feel like a debut album is not something you just put out," she told the entertainment website. "It's not something you play with. I'm a Cancer so I like to overthink sometimes, but I think you have to be really careful with that and I take my art really serious."
"I've been through a lot of interesting experiences," she added. "So, I wanna put that all into my album in the most artistic and organic way."
Saweetie's debut album, Pretty Bitch Music, was originally scheduled to drop in June of 2021 but has yet to be released. Last November, she dropped The Single Life EP.
See Saweetie Revealing Her Celebrity Crush Is Lil Nas X and His Response Below
See the Definitive List of Bizarre Tweets From Rappers