Playboi Carti's Old Videos Reciting Ad-Libs Resurface, Fans React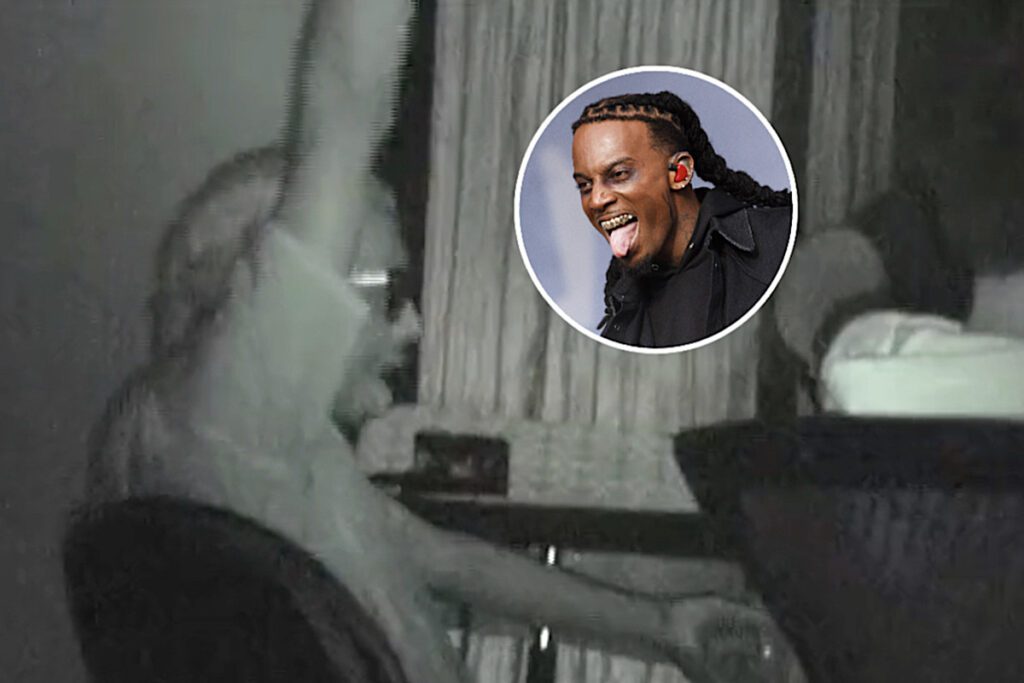 Playboi Carti's old video snippets of him recording ad-libs in the studio have resurfaced online and fans find them hilarious.
Earlier this week, old videos of Playboi Carti recording a series of ad-libs in his unmistakeable high-pitched voice, dubbed the "baby voice," reemerged on the internet and fans are laughing at them. In the clips, the Georgia rapper is sitting in a chair and is delivering multiple phrases and noises into the studio microphone.
In one of the clips (see below), Carti is sticking out his tongue while making weird facial expressions and waving his arms up in the air. In another snippet, the 25-year-old rhymer is bopping his head and making rapid baby noises.
On Twitter, fans found the old Playboi Carti clips hilarious. Other people weren't impressed with Carti's recording process.
"That video of Playboi Carti doing adlibs has finished me[,] I been laying here laughing for a while now," wrote one person.
"The vids of playboi carti recording his own adlibs is the funniest thing i've ever seen," raved another person.
"That leaked video of playboi carti recording ad libs made me laugh so hard I almost peed my pants," tweeted a third user.
Fans are having a lot of fun watching those old Playboi Carti videos.
Watch Playboi Carti's Old Videos of Him Recording Ad-Libs in the Studio Below
Read More Fan Reactions to Playboi Carti Ad-Lib Videos Below
See 50 of the Worst Lyrics From Rappers