NLE Choppa Explains How He Made His BBL Herb Powder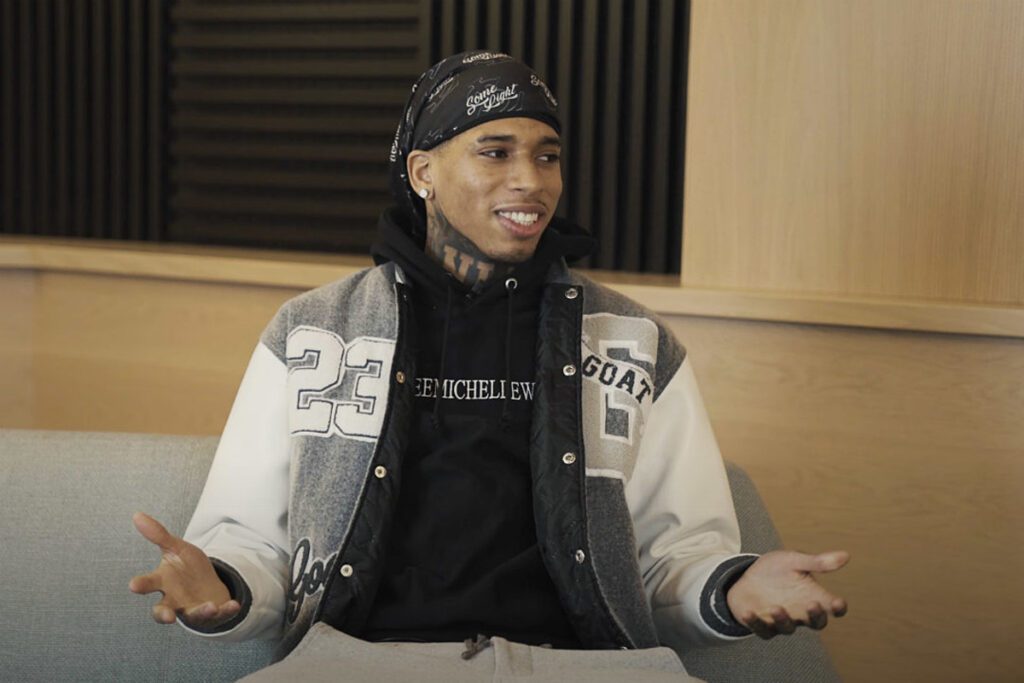 NLE Choppa went viral last January after claiming he was producing an herb supplement that naturally worked as a BBL or Brazilian butt lift and increased breast size. Now, he's explaining the science behind the wonder concoction.
On Tuesday (Jan. 31), NLE Choppa sat down for an interview with RapTV, where he discussed his 2023 goals, practicing celibacy, meditating and eating clean. He also opened up about his reported butt-lift booster.
"It was a BBL powder that I made. It's so simple," he said when asked about the product at the 5:15-mark of the interview below. "It's like a blend of herbs that produce estrogen. That's all the breast and the butt is," he added.
Unfortunately, the rapper says he had to fall back from the herb-selling biz due to some issues.
"What happened was, I kinda got out of rhythm with selling herbs because I wanted to make sure that if I have a business—a serious business like that—that the people running it are just as serious as me about it," he continued.
"I used to get certain emails. Like, a person would get some sea moss and the sea moss busted open," he added. "That falls back on me. Even though I'm not the person making it and putting it together. They gon' come at NLE. With something that serious, and knowing I can't be there and I can't be the one making it or doing this the whole time because I have to do other shit, I said it will do best by just stopping for a certain period of time and waiting until I can form a team around it."
In the summer of 2021, NLE Choppa announced he was becoming an herbalist, shortly thereafter claiming he would have something to cure certain sexually transmitted diseases by the end of the year. In January of 2022, NLE Choppa announced his BBL herb mix.
"2022 I will be presenting a herb that NATURALLY works [as] a BBL also increases breast size," he typed on Twitter. "For every 3000 SURGERIES there is one death. Let's naturally get the body you want. I am here to assist."
He later boasted that he would cure Justin Bieber's facial paralysis. NLE Choppa's herb claims sparked beef with DJ Vlad, who claimed NLE Choppa is a charlatan. The two traded shots again weeks later, with Choppa eventually going on Vlad's show for an interview.
In other NLE Choppa news, the Memphis rapper recently led a peaceful protest in his hometown in the wake of the murder of Tyre Nichols, a Memphis man who was killed by five police officers earlier this month.
Check Out NLE Choppa's Full Interview With RapTV Below
See Super Unique Hip-Hop Merch That You Can Buy
From Travis Scott's McNugget body pillow to Young M.A's sex toy collection, there's plenty of unique hip-hop merchandise you can cop right now.