Nicki Minaj Performs 'Shake the Place' Remix at Carnival – Watch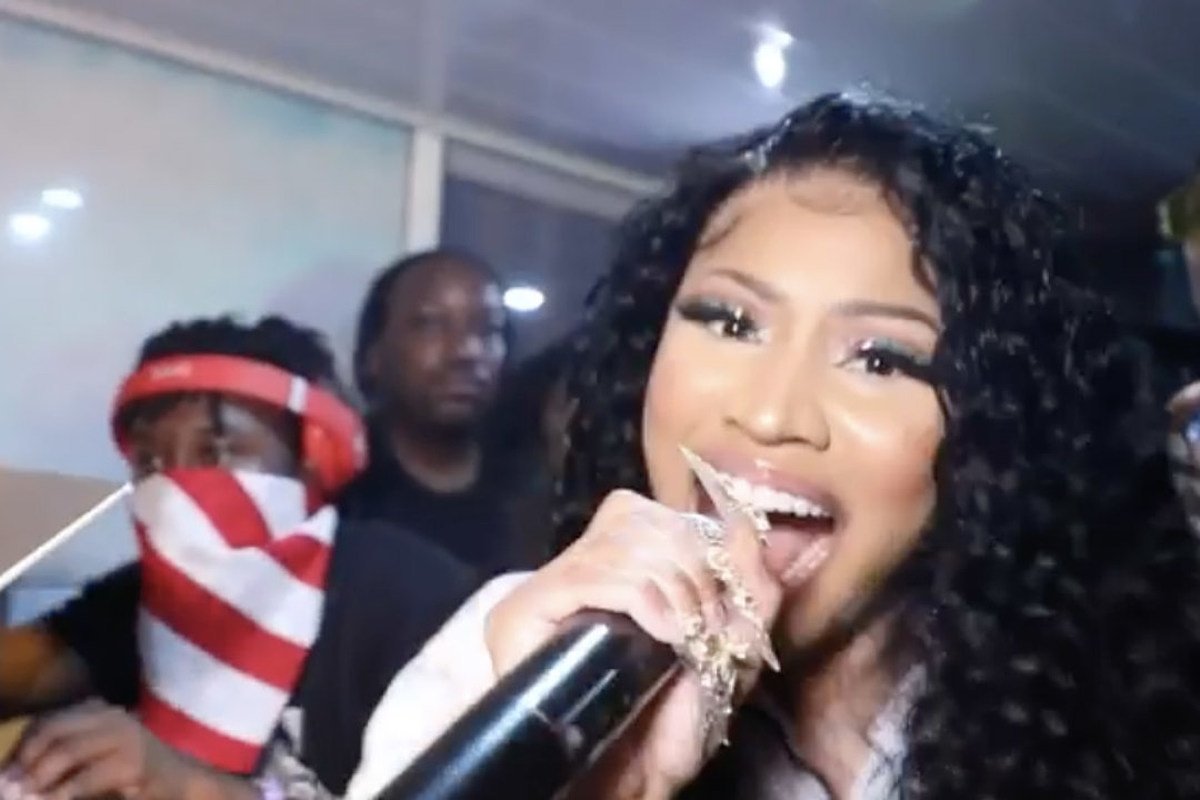 Nicki Minaj is back outside following another public hiatus and the Queen Barb is turning up in Trinidad & Tobago for Carnival.
On Monday (Feb. 20), Nicki Minaj returned to Instagram and announced her arrival into her native country of Trinidad & Tobago to attend the country's famed Carnival celebration.  Her trip included her linking up with famous soca artists Machel Montano and Destra, with whom she recently collaborated on the new track, "Shake the Place (Remix)."
In one video Nicki uploaded on social media, she is posted up with the hometown heroes.
"LEGENDARY FOOTAGE WITH THE GREATS OF MY COUNTRY," Nicki Minaj captioned the clip. "I COULDN'T BE MORE PROUD IF I TRIED. I REPPIN DAT RED DAT WHITE DAT BLACK I REPPIN MY REAL FLAG. wish my grandmother was alive to see this. Wish daddy was alive to see this. See you tmrw, Trinidad."
Nicki Minaj has shared further documented of her travels on IG, including photos of her stunning custom Carnival costume.
In a video Nicki shared on Instagram on Wednesday (Feb. 22), she is performing at the massive street festival, giving the hyped crowd an animated rendition of her verse from "Shake the Place (Remix)." You can see video of Nicki's performance below.
Nicki Minaj has been mostly silent since being snubbed by the Grammy Awards in November of 2022 and failing to get a single nomination for her Billboard chart-topping hit "Super Freaky Girl."
See Nicki Minaj Performing Her Verse on "Shake the Place (Remix)" at Carnival in Trinidad & Tobago Below
See Rappers' Birthdays