New Hip-Hop Releases February 2023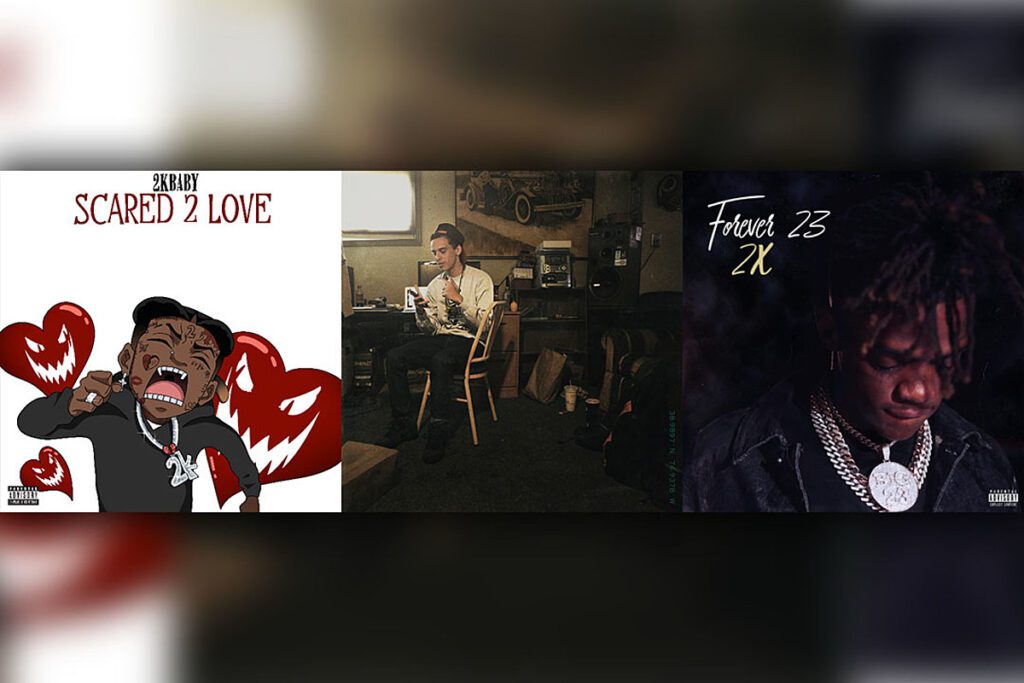 Now that the second month of 2023 is rolling in, the same goes for new music releases in the rap game. February will bring forth hip-hop projects from fan favorites, up-and-coming artists and seasoned veterans alike.
Logic is set to come through in February with his first independently released album, College Park. Slated to drop on Feb. 24, Bobby Tarrantino's new LP follows his final album under Def Jam, Vinyl Days, which debuted at No. 2 on the Billboard 200 albums chart upon its release in June of 2022.
The new album finds Lo embarking on his independent journey following an up-and-down career on Def Jam, which saw him release six Billboard 200 chart top five albums since 2014, but frequently display his displeasure with the powerhouse label. Led by the single "Wake Up" featuring Lucy Rose, the Maryland native delivers 17 tracks in total, which also includes the song "Highlife."
Last summer, Logic embarked on a co-headlining tour with Wiz Khalifa. Not only does he have an album on the way, his wife Brittney Noell has a bun in the oven.
2KBaby ended 2022 with new music and the Louisville, Ky. native will keep the momentum going with his new album Scared 2 Love on Feb. 3, via Warner Records. Coming on the heels of December 2022's Sorry 4 the Hate mixtape, 2K has more where that came from with the new 12-track offering. Singles "Mood Swings," "Stand Love" and "Don't Love Me Now" with charlieonnafriday preceded the release of the album, with 2K's cautious candor on full display on the trio of tracks.
JayDaYoungan might be gone, but his family is continuing his legacy with the release of his first posthumous album Forever 23 2X on Feb. 3. The release of the album is bittersweet, with the LP coming six months after Jay was shot and killed in his hometown of Bogalusa, La. Luckily, for fans, Jay was sitting on some heat when passed, which his team is releasing.
No JayDaYoungan music has been released his death last July. Leaving many fans to wonder if the later rapper had any music in the tuck when he passed. Forever 23 2X could be the last original music we hear from Jay due to his untimely death, which remains unsolved.
See all the February new hip-hop releases below.
See February 2023 New Music Releases
Which February hip-hop projects are you looking forward to?