Nelly Video Goes Viral After People Clown His Facial Expressions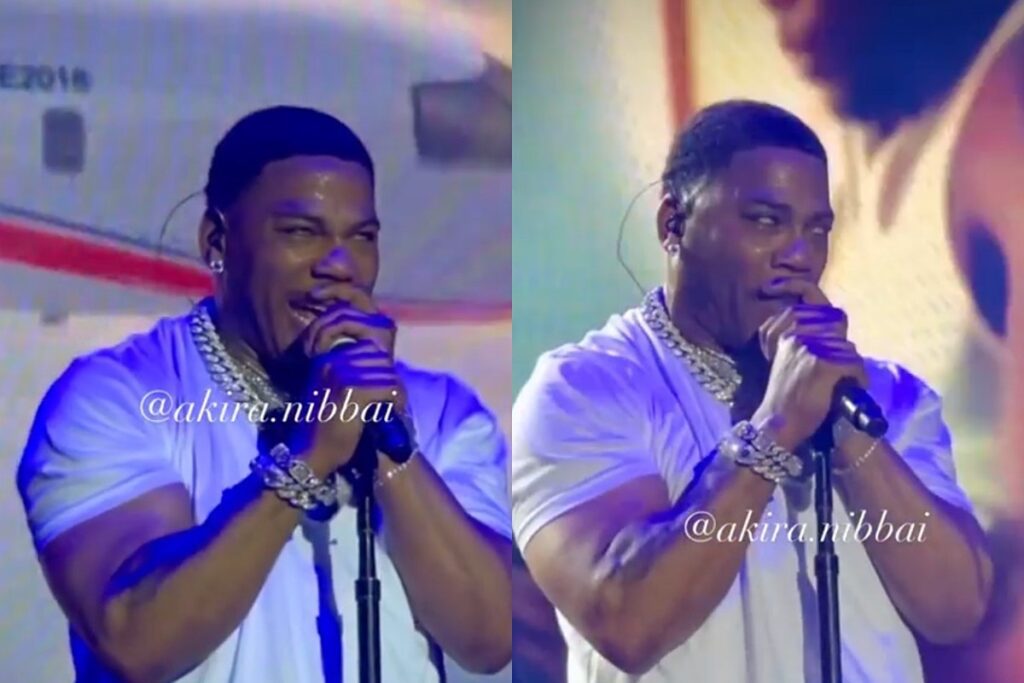 Video of Nelly performing in Australia is going viral after the rapper displayed some peculiar behavior onstage.
On Wednesday (Jan. 17), Instagram user akira.nibbai captured video of Nelly performing at the 2023 Juicyfest in Melbourne, Australia. In the clip, the St. Louis, Mo. rhymer is performing his hit duet "Over and Over" featuring Tim McGraw. However, in the video, Nelly is acting very strangely. The clip finds the rap-crooner's eyes appearing to roll back multiple times as he smiles slyly while belting out the lyrics to the ballad.
"Nelly caught in 4K absolutely cooked outta his mind at Juicyfest Melbourne, my front row vip view. Still love you Nelly," Nibbai captioned the clip.
The viral video has lots of people weighing in on social media, with many social media users opining that Nelly was under the influence.
"Nelly had me scared for him lol the way he kept making the damn faces and the way kept rolling his eyes in the back of his head ✌‍♂️ like wtf do y'all be thinking rich for nothing ‍♂️ like go make some Nike Airforces or something lol," one Twitter user wrote.
"It's a video of Nelly performing in Australia…The man is fried hard with lemon pepper n mild sauce," another person wrote along with multiple crying laughing emojis.
Another Twitter user blamed the faces on Nelly simply having sweat in his eyes. "Nelly had sweat in his eyes. Don't bash him," they posted.
"I don't think Nelly on drugs. He was just acting out the song ..'it's all in my head' like I'm driving myself crazy. That's why he was rolling his eyes like that lol," someone else offered.
The 2023 Juicyfeset also featured performances from Bow Wow, Ja Rule, Twista and more.
See More Reactions to Nelly's Viral Juicyfest Performance Below
Read 10 Wild Stories That Took Place During Hip-Hop Tours