Lil Wayne Wants No. 1 on Billboard, Vibe's Greatest Rappers List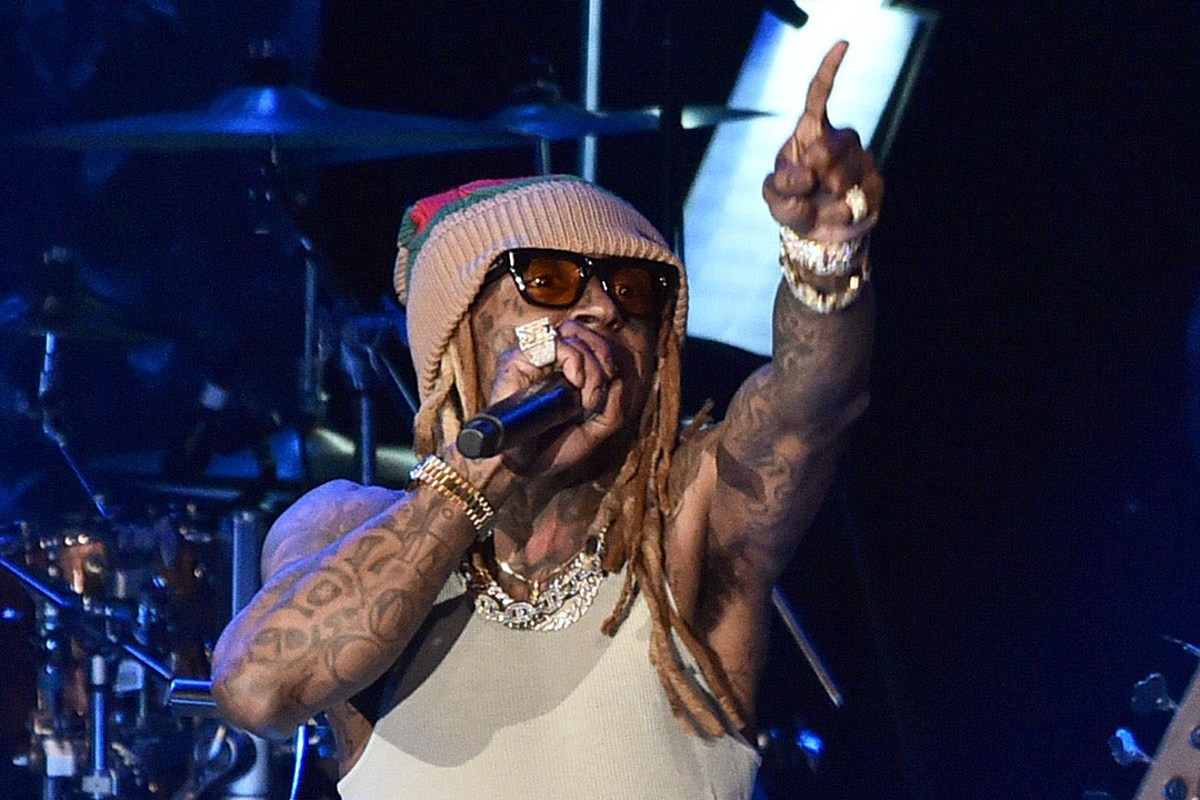 Lil Wayne thinks he should hold the No. 1 spot on Billboard and Vibe's list of the 50 Greatest Rappers of All Time.
On Thursday (Feb. 23), Lil Wayne sat down for a live interview on Apple Music's The Zane Lowe Show. Over the course of the hour-long chat, Weezy discussed his new Swizz Beatz-produced single, "Kant Nobody," his upcoming album, Tha Carter VI, and the overall state of his career. But one tidbit in particular that has caught the attention of the hip-hop community finds Lil Wayne seemingly taking exception to where he recently landed on Billboard and Vibe's 50 Greatest Rappers of All Time list published earlier this month.
Despite Lil Wayne holding a solid position within the list's top 10 rappers, the New Orleans icon vehemently expressed that isn't happy with anything other than being the absolute greatest rhymer ever. In fact, Weezy went as far as to say that even the most elite rappers "know" that the "Right Above It" MC is the top dog.
"Man, who the hell is before me?" said Lil Wayne when asked about Billboard and Vibe's list. "Was the list including ALL hip hop? Like, before and after as well? I can deal with that. I will tell you that I am a motherfucking one. Everybody whose names you named, they also know I'm number one. Go ask 'em. They know what it is."
Wayne's opinion that he should be considered to be the supreme G.O.A.T. of the rap game comes after he was ranked No. 7 behind the likes of The Notorious B.I.G., Eminem, Tupac Shakur, Nas, Kendrick Lamar and Jay-Z, who sits atop the list.
Lil Wayne certainly isn't the only veteran rapper who is looking sideways at Billboard and Vibe's rankings. Just one day after the list was unveiled in the early part of February, Ja Rule reacted in a similar manner, as one would only expect from someone who takes their craft seriously, especially given the fact that Ja was actually left off of the rankings completely.
"There ain't 50 rappers dead, alive or waiting to be born better than me," tweeted Ja Rule on Feb. 9. "@billboard congrats to everyone on the list well deserved but check my resume… #ICONN #Vibes."
Over on the West Coast, Ice Cube also had a few choice words for the list as well despite being given a position at No. 18. Back on Feb. 10, the Mount Westmore rapper told TMZ that he feels as though the entire list is irrelevant.
"Billboard ain't hip-hop," declared Ice Cube. "So, their opinion don't matter. So who gives a fuck?"
As for Lil Wayne and his interview on Apple Music's The Zane Lowe Show, Weezy made it clear that although he is more than confident in where his bars should land among the best of the best, he won't be hitting any fitness centers any time soon.
"So from the age of 19 to now, I've always had a personal chef," Lil Wayne told Zane Lowe. "I haven't eaten any fast food forever. I don't know what McDonald's smell like. Only Gyms I know is Jim Jones. I can't lift a weight. I don't do no workout."
Wayne's appearance on the popular Apple Music show follows the Feb. 23 release of his new joint "Kant Nobody," which features a prominent sample of DMX's 1998 track, "Niggas Done Started Something."
See Rappers' Real Names