Lil Wayne Shows Off a Few Skateboarding Tricks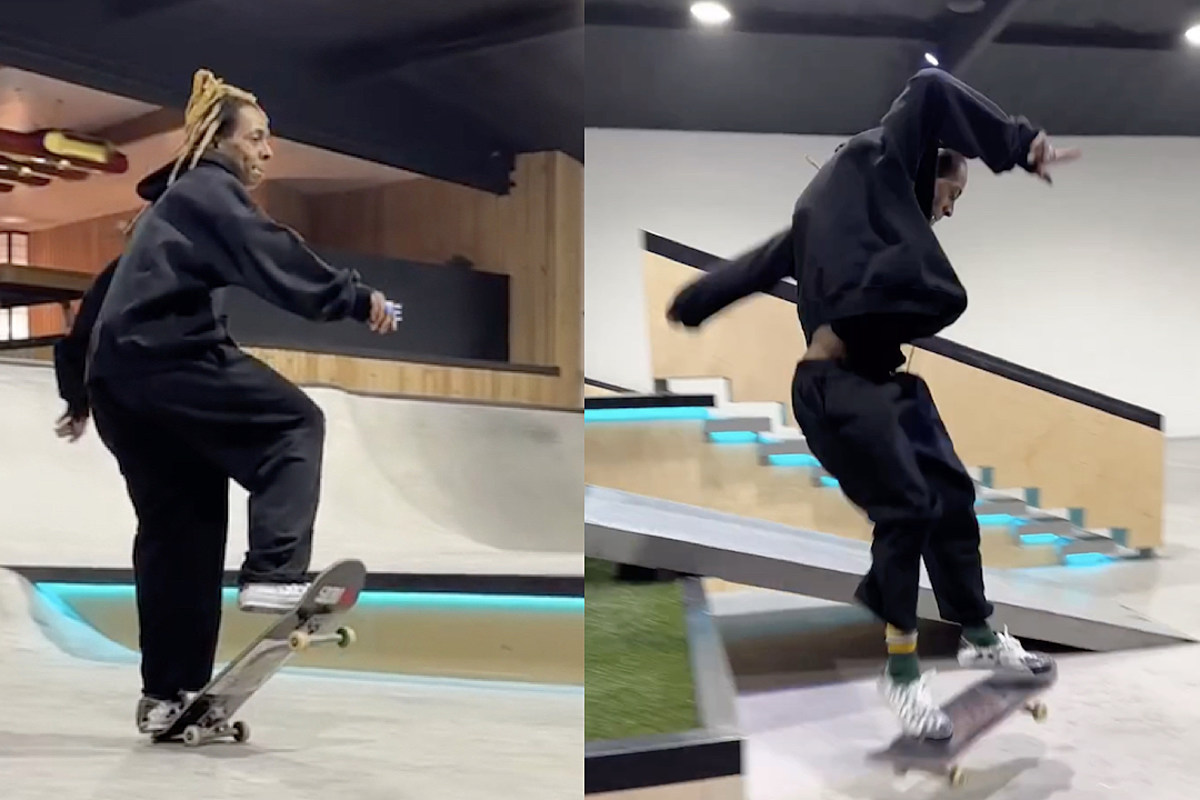 Lil Wayne hasn't dropped any new music lately, but he's doing kickflips on his skateboard.
On Sunday (Feb. 19), Lil Wayne jumped on his Instagram account and posted a video of himself displaying a few skateboarding tricks he has learned. In the clip, Tunechi is dressed in all black and is skating up and down a ramp.
Then Weezy skates toward the other side of the area and gears up to jump off a nearby ramp. Wayne jumps off the ramp, turns around mid-air and lands safely on the ground. Near the end, it appears that Wayne was trying to do a skateboard trick called the Ollie, but he couldn't complete it. Wayne captioned the video, "It's Up."
Lil Wayne has been skateboarding for over a decade. It started in 2011 after watching skateboarding prodigy Alex Midler do some of his amazing tricks and wanting to try the sport himself. The veteran rhymer is so heavily invested in learning how to skateboard that he built a private skatepark inside his home.
"Skating is very therapeutic for me because I don't have to think about nothing else but what I'm doing," he told ESPN in 2017. "When I'm trying to land a trick, that's the most important thing to me, period. Don't come at me talking about no song. I don't want to talk about no music. What do I have to do with my feet? When should I pop?"
Lil Wayne is not the only rapper who skateboards. Fellow rhymers Wiz Khalifa, Madeintyo, Rich the Kid and Pharrell Williams, aka Skateboard P, are avid skateboarders.
Lil Wayne will probably do a lot of skateboarding on his days off while on his Welcome to Tha Carter Tour, which kicks off in April.
Watch Lil Wayne Show Off a Few of His Skateboarding Tricks Below
See the Most Brutal Diss Lines in Rap History
Which rapper has the most brutal diss?