Lil Wayne Can't Lift Weights – 'Only Gyms I Know Is Jim Jones'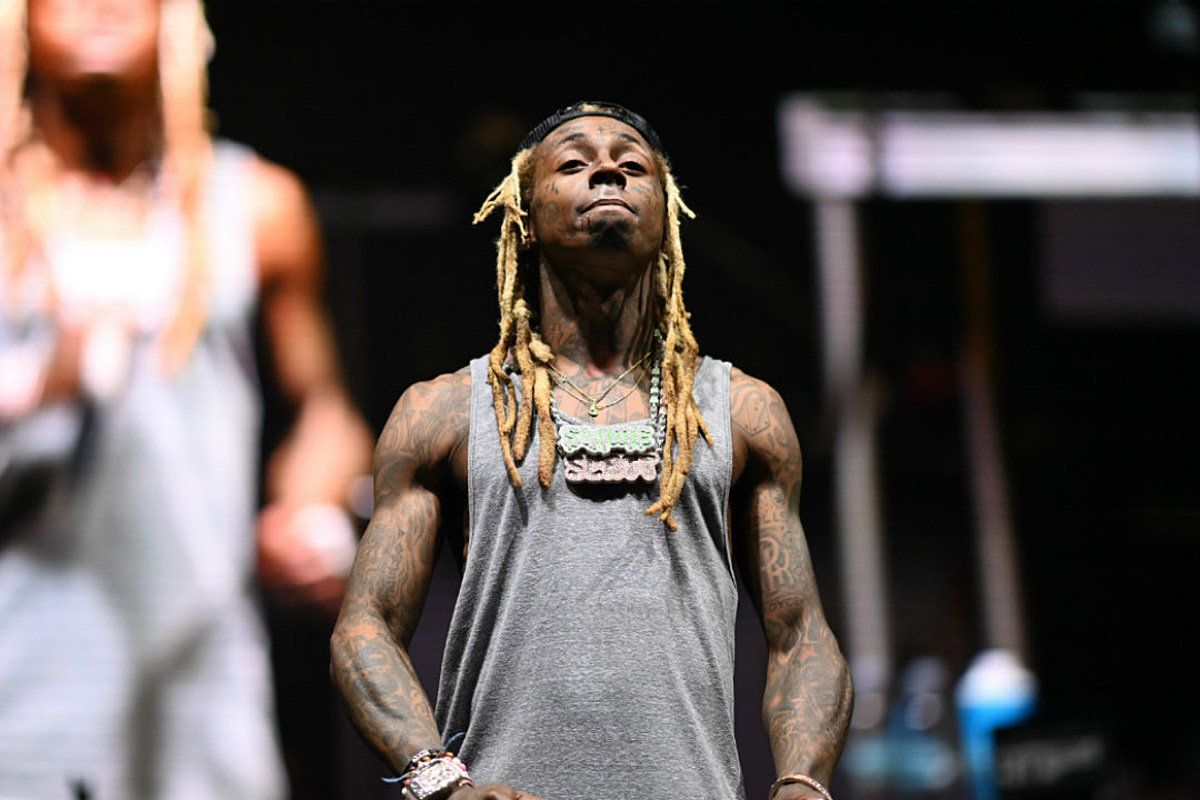 Lil Wayne definitely raises the bar when it comes to lyrics, but by his own admission, he wants no parts of actually lifting weights for fitness.
On Thursday (Feb. 23), Lil Wayne appeared on Apple Music's The Zane Lowe Show to speak with the veteran interviewer about his new single and upcoming Tha Carter VI album. During the conversation, the 40-year-old rapper also spoke on how he stays healthy as he is getting older. It starts with having his meals prepared by a personal chef.
"When I was 19 I moved to Miami and my mom is a chef and she was very happy for the move because New Orleans is crazy. One thing she really wanted me to do was get a personal chef. So therefore you're not just eating anything," Lil Wayne told Lowe.
According to Lil Wayne, he hasn't had a low vibration fast-food meal in recent memory. His fitness plan stops there. The New Orleans rap legend admitted he doesn't do any gym or weightlifting exercises.
"So from the age of 19 to now, I've always had a personal chef," he added. "I haven't eaten any fast food forever. I don't know what McDonald's smell like. Only Gyms I know is Jim Jones. I can't lift a weight. I don't do no workout."
We at least know Lil Wayne gets in some cardio via his passion for skateboarding. Tune recently shared video of himself showing off some new tricks in his in-home skate park.
The new interview comes on the heels of Lil Wayne releasing his new single "Kant Nobody" featuring DMX, produced by Swizz Beatz.
"That's my brother first of all…Swizz," Wayne said of the new collab. "Thats the way we work, we got a billion bangers and just pick one to put out whenever we feel like it."
With Lil Wayne back in music mode, it looks like C6 will be coming sooner than later, though Wayne has yet to reveal a release date. At the end of last month, Tune announced he will be embarking on the Welcome to Tha Carter Tour in April.
See Rappers' Birthdays