Lil Uzi Vert Wears New Slick Back Hairstyle at Roc Nation Brunch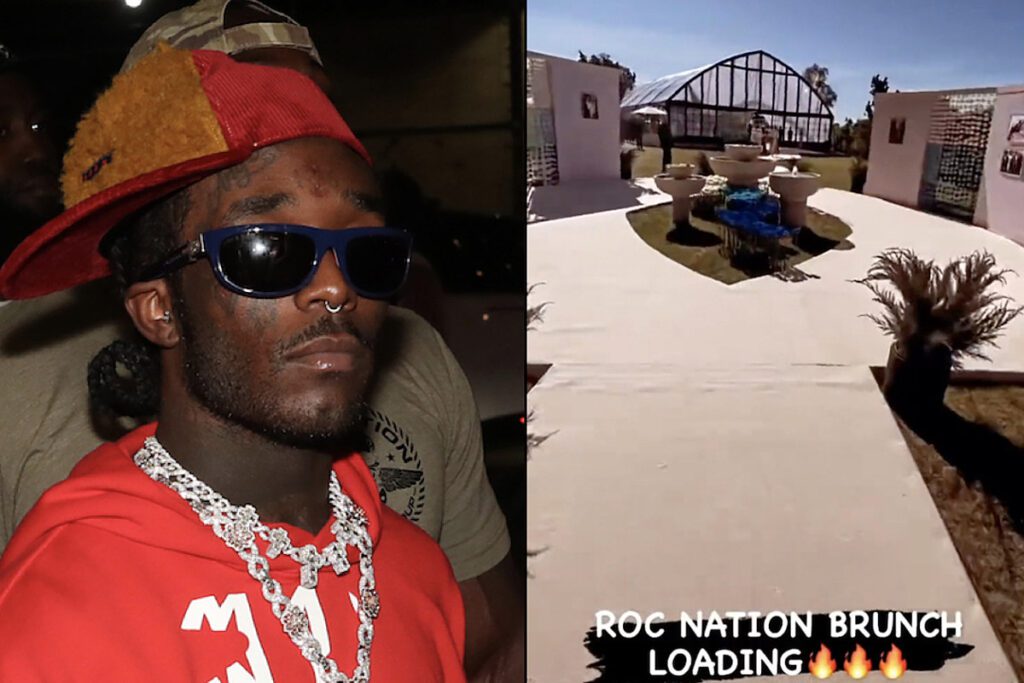 Lil Uzi Vert is full of surprises. The Philadelphia rapper was spotted rocking a new slick back hairstyle at today's Roc Nation Brunch.
On Saturday (Feb. 4), several gossip blogs and fan pages posted photos of Lil Uzi Vert rocking a slick back hairstyle at the annual Pre-Grammy Awards Roc Nation Brunch in Los Angeles. In the pics, Uzi is wearing a pink suit with a yellow blouse. The Philly rapper's slick back gives him a casual-cool look and overall dapper style.
When the photos hit social media, fans were quick to offer their unsolicited opinions on Uzi's new hairstyle. Many people joked that the "Just Wanna Rock" rapper is giving vampire vibes with his hair and outfit.
"Vampire in Brooklyn vibes. That's my brother tho. And ima carry it on u about him," joked one commenter on Instagram.
"[Ninja emoji] wanna be Count Chocula soooo bad!" wrote another person.
"It's giving, Michael Jackson Pepsi commercial," typed one fan.
"What in the James Brown is going on with my guy?" questioned a fourth person.
Check Out Lil Uzi Vert's New Hairstyle at the 2023 Roc Nation Brunch Below
See Rappers' Expensive Haircuts