Lil Tjay Buys Ice Spice $150000 Richard Mille Watch, Jeweler Says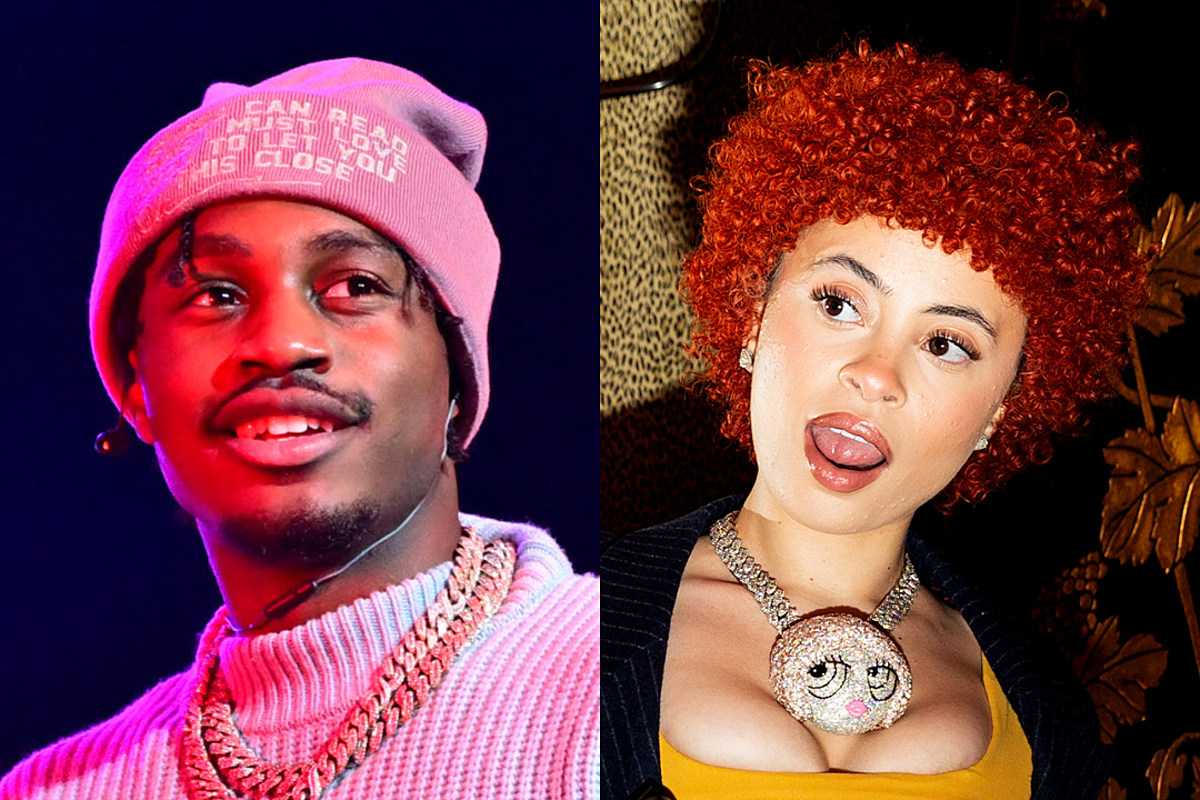 Lil Tjay just bought Ice Spice a Richard Mille watch reportedly worth $150,000.
On Tuesday (Feb. 14), Benny Da Jeweler hit up Instagram to unveil some new hardware that is headed Ice Spice's way courtesy of Lil Tjay. According to the high-profile New York City jewelry dealer, Tjay paid a whopping $150,000 to lace up the "Munch (Feelin' U)" spitter with a brand-new wrist piece made by renowned Swiss watch brand, Richard Mille.
In unboxing the lavish gift, Benny laid out the watch's specs and made a very specific call to action for one Ice Spice.
"We got a gift here from my brother, TJay," said Benny Da Jeweler in the video below. "This is a six-figure Richard Mille RM-05 Rose Gold with a white band. Ice Spice, come pick up your gift."
Benny Da Jeweler also disclosed how much Lil Tjay paid him for Ice Spice's new timepiece via his Instagram Story.
"150 K for the Richie," he captioned the video.
While neither Lil Tjay nor Ice Spice have publicly responded to the way the Richard Mille watch looks or the reasoning behind the incredibly expensive gift, the two Bronx natives have developed quite the friendship in recently. Back in November, they joined forces to host a Thanksgiving turkey drive in their home city, which reportedly drew a crowd of thousands.
In January of this year, the duo linked up on wax with the song "Gangsta Boo," which samples Diddy's 2002 hit, "I Need a Girl Pt. 2" featuring Mario Winans, Ginuwine and Loon, and appears on Ice Spice's latest project, Like..? 
This certainly isn't the first time Spice has been iced out by Benny Da Jeweler. Just last month, Ice Spice copped a custom diamond pendant and chain worth a reported $100,000. The incredibly detailed piece is actually of Ice Spice herself complete with her signature curly afro made up of rose gold and over 80 carats worth of diamonds.
XXL has reached out to Lil Tjay's team for a statement on the gift.
See the $150,000 Richard Mille Watch Lil Tjay Bought for Ice Spice in the Video Below
See 10 Rappers' Purchases That Broke the Bank