Kurupt Says Eminem Got Away With Dissing Artists Because He's Whi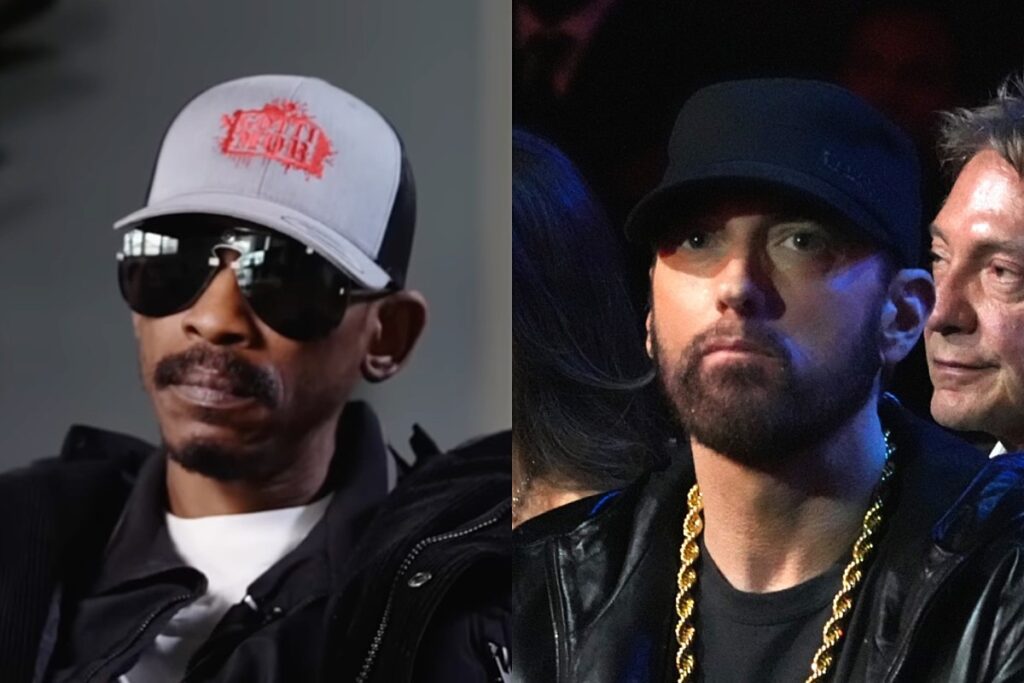 Kurupt is convinced Eminem has gotten away with a lot of the the outlandish disses Em's dissed out over the years because he's White.
On Wednesday (March 29), The Art of Dialogue YouTube channel put out a new segment of its interview Kurupt. One of the hot topics on the show is still Melle Mel's comments on Billboard and Vibe's 50 Greatest Rappers of All Time list. Specifically, Mel's assertion that Shady is not a top five rapper.
"That's his opinion. That's not our opinion," Kurupt said in the video below. "The way Dr. Dre took Eminem subject-matter wise is one thing. The way Eminem rocked—he's a battle rapper, so he is hip hop, no matter what color he is. Dr. Dre took him in this way, so that has no bearing on his skill. His skills are renowned."
The Dogg Pound rapper added: "Melle Mel has his opinion. But remember, he's hip-hop. The original hip-hop. So, Melle Mel speaks from that standpoint. For my generation, hey, Eminem is our monster. His color is irrelevant."
Kurupt did concede that Em got some passes because of his color.
"[Melle Mel] does have a point," Kurupt continued. "Eminem being White, he might have got away with a lot of things like him talking about all these different artists and sh*t and not having no backlash to where he's blackballed. But not from his skill. White had nothing to do with his skills. But he might have got away with a lot of things. Sh*t, we got away with a lot of things once we became successful. Once you successful, you can do whatever you f**king want. And the game accepts it because they make money off of what you're doing."
Earlier in his career, Eminem frequently dissed artists, sometimes inexplicably, with some of the strangest early targets including Mariah Carey and Christina Aguilera.
See Kurupt's Interview on The Art of Dialogue Below
See 50 of the Most Clever Hip-Hop Lyrics