Khia Doesn't Like Saweetie's Use of 'My Neck My Back' Lyrics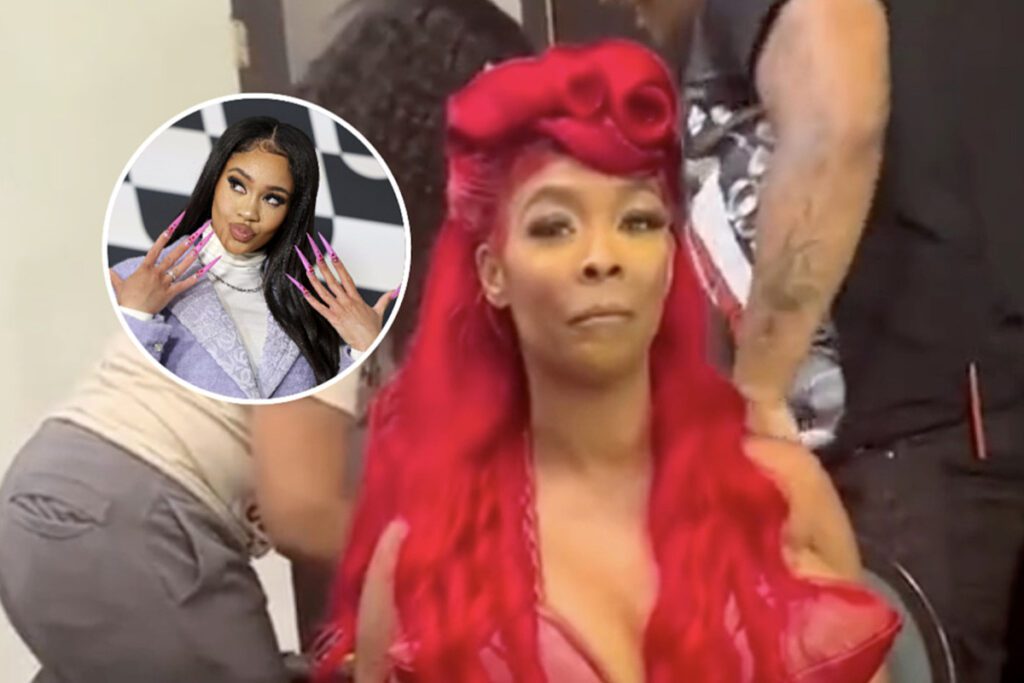 Over the years, several rappers have sampled Khia's salacious 2001 breakout hit, "My Neck My Back (Lick It)." But the Florida-bred rapper recently admitted that she didn't like Saweetie's usage of her song for "Icy Grl."
On Saturday (March 25), TikTok user jamaribailey0 posted a video featuring Khia giving her opinion on who sampled her song "My Neck My Back (Lick It)" the best. When asked who was her least favorite artist that sampled her song, Khia said Saweetie.
"Least favorite would be Saweetie—Sweet Pea, I don't like her," she stated. "I didn't think she did it any justice."
Khia tries to recite Saweetie's first verse in the song but gave up. She then threw some more shade at the California rhymer.
"I didn't like green sweet peas when I was young," she said.
"You like green peas? Do you know how green peas taste?" she asked the cameraman.
The cameraman, presumably Jamari Bailey, asked her what song Saweetie used to which Khia replied, "My Neck My Back."
Khia went on to explain that several rappers popped off by using her song. She mentioned YG and City Girls as two rap acts that became successful with using her track. However, she added that no artist delivered a great redo of her sexually-explicit tune.
"Nobody have gave it justice yet," she said.
For the record, City Girls, Erica Banks, Yung Gravy, Three 6 Mafia and Lakeyah are just some of the rappers who have sampled her classic song.
But Khia didn't have to shade Saweetie like that.
Watch Khia Admit She Didn't Like Saweetie Using "My Neck My Back" Lyrics on "Icy Grl" Below
See 50 Lyrics Rappers Got Wrong