Kendrick Lamar Performs, Wins at 2016 Grammys – Today in Hip-Hop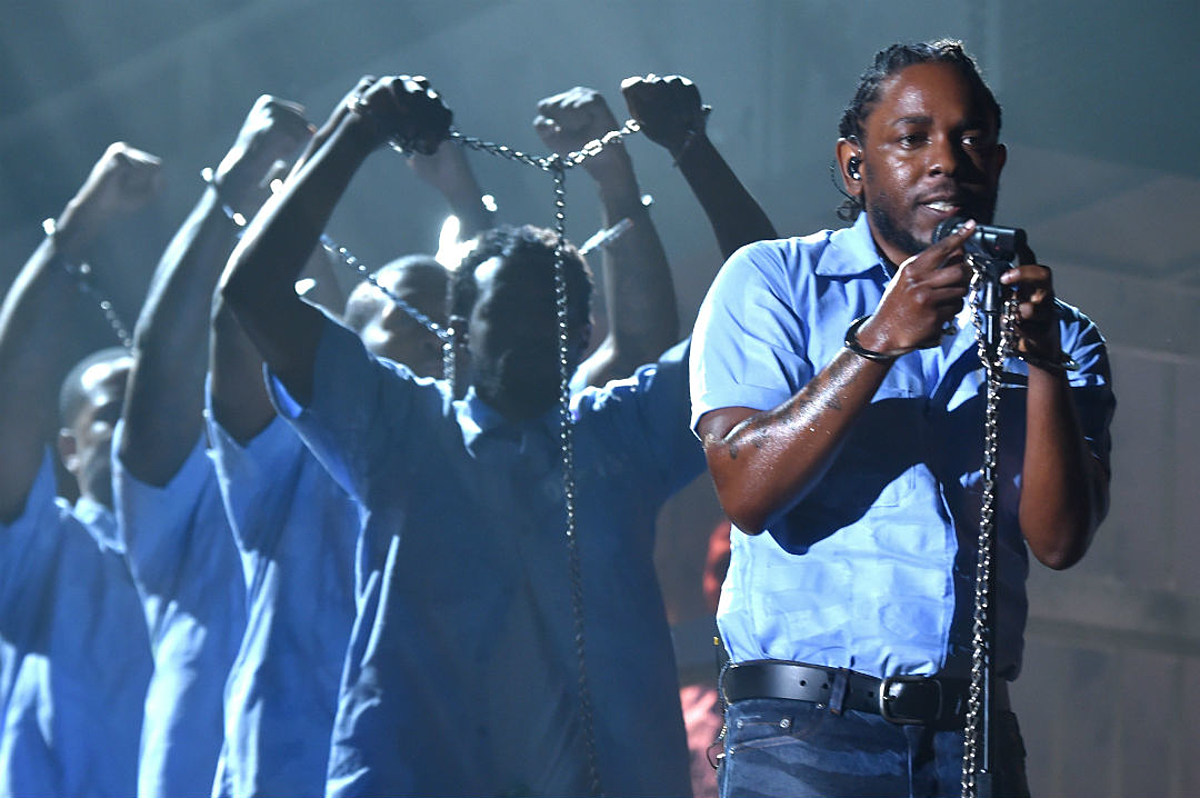 XXL celebrates 50 years of hip-hop with this moment:
Feb. 15, 2016: Kendrick Lamar further solidified his place in hip-hop history on this day in 2016, with a show-stopping performance and five trophy wins in one night at the 2016 Grammy Awards.
King Kendrick came into the 58th Annual Grammy Awards with a lot of buzz surrounding him. His album at the time, To Pimp a Butterfly, was critically acclaimed by fans across the board. TPAB was present in every album of the year conversation. On this night, K-Dot had 11 Grammy nominations, including Album of the Year. The Compton, Calif. rhymer was also a scheduled performer, and one of the most-anticipated names on the performers' list.
Once Kenny hit the stage to perform his protest song "Alright," he did not disappoint. The California lyricist walked out onto a jail set dressed like a prisoner in a chain gang. He then stepped to the mic and went into a reworked version of "The Blacker the Berry," complete with flashing lights. Kendrick and the other prisoners broke free, and he walked over to a fire-lit part of the stage and performed "Alright" surrounded by dancers in African garb.
After this incredible performance, Kendrick began to collect his golden gramophones. While he didn't win all 11 of his nominations, he did grab several honors. Kendrick won his share of awards including Best Rap Album for To Pimp a Butterfly, Best Rap/Sung Collaboration for "These Walls," which features Anna Wise, Thundercat and Bilal; and "Alright" earned him Best Rap Song and Best Rap Performance awards. He also won a Best Music Video award for his appearance in Taylor Swift's "Bad Blood."
Kendrick Lamar is a necessary part of hip-hop's landscape, and the Recording Academy truly recognized his star power at their awards show.
Watch Kendrick Lamar Perform "Alright" at the 2016 Grammy Awards Below
See Rappers With the Most Grammy Awards