Jay-Z's Voice Cloned by A.I. Leaves Young Guru With Some Concerns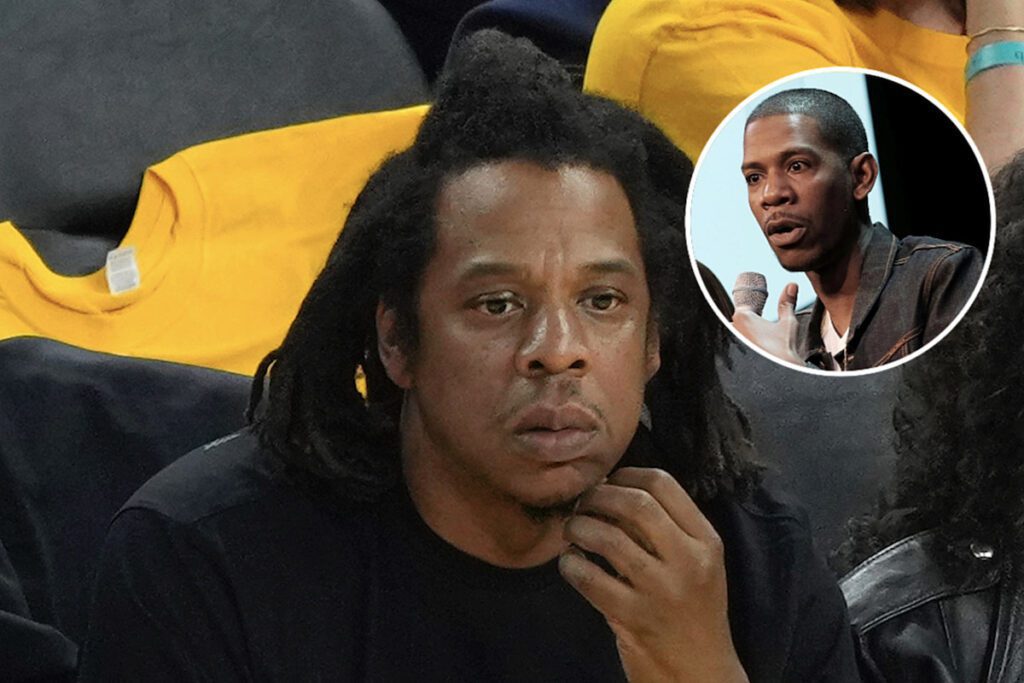 After a clip of an A.I.-generated Jay-Z voice went viral on social media, Hov's longtime engineer Young Guru expressed his concerns about the new technology and rappers' voices being cloned.
In the caption of Guru's IG post, the respected engineer and producer wrote an urgent message to music artists about A.I. technology and the use of digitally-generated vocals.
"I've been trying to tell everyone that this is where we are now with AI. For some reason this one got everyone's attention," he wrote. "So what do we do. On one hand I'm well aware that you can't stop technology. Once the genie is out of the box you can put him back in. On the other hand we have to protect the rights of the artist. Not only artist but everyone in society."
Guru added that the new technology should be a major concern for music artists and suggested the government should step in and create laws to prohibit the use people's voice or likeness without permission.
"People should not be able to take your Name, Image and Likeness without permission. We have to add the voice to this law," he wrote. "We have to learn from past mistakes. You would be a fool to chase every person that is going to do this. We learned that lesson with Napster. The only way I see to deal with it is to change the law. There are so many different opinions. We could change the United States law tomorrow but the internet is world wide. What a time we live in!!"
In the comment section, fellow producers 9th Wonder, Lord Finesse, DJ Clark Kent and others also expressed their concerns about A.I. technology cloning rappers' voices.
"My God," wrote 9th Wonder.
Lord Finesse typed: "I say… as soon as you tell A.I. to sound like "whoever" cut that person a check immediately. You're telling A.I. to copy someone's voice & mannerisms. You can't copy what don't exist.. with that being said pay for what you're copying."
"I do NOT like this at ALL," wrote DJ Spinna.
"This is terrible," DJ Clark Kent commented.
A.I. technology is going to be a worrisome problem that needs to be addressed with preventive legislation from the government in tandem with the recording and entertainment industries.
Read Young Guru's Post About A.I. Technology Cloning Jay-Z's Voice Below
See 9 of the Best Joint Hip-Hop Albums of All Time