Ice-T Receives Star on Hollywood Walk of Fame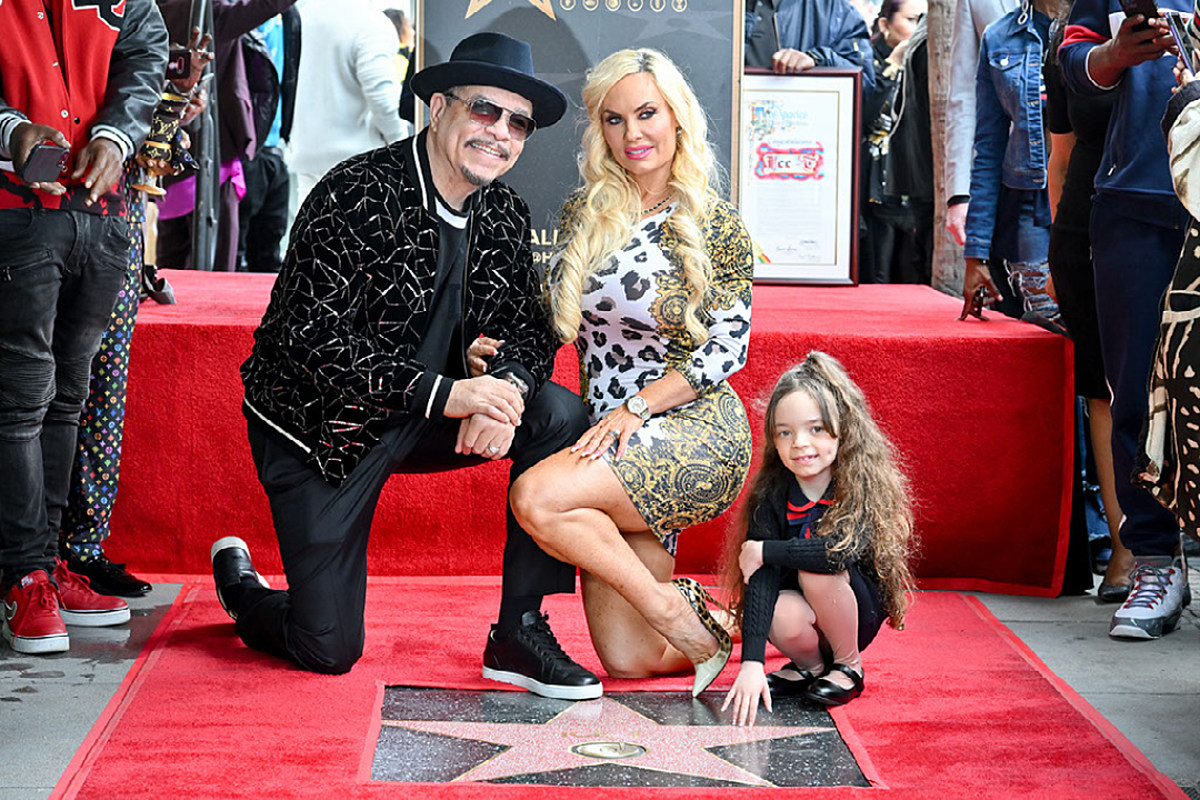 Ice-T's name is finally cemented on the Hollywood streets he once roamed to get his footing in the rap game.
On Friday (Feb. 17), Ice-T returned to Los Angeles, Calif. to get his star on the Hollywood Walk of Fame. The hip-hop icon, along with his wife Coco and their 6-year-old daughter Chanel was there to witness such an historic moment as Chuck D spoke on Ice-T's behalf during the presentation ceremony. Other speakers included Law & Order creator Dick Wolf and Ice's Law & Order: SVU co-star, Mariska Hargitay.
Although the O.G. (Original Gangster) creator was recognized in the Recording category, Ice-T has made his presence felt in both film and television. Most fans probably remember him for his scene-stealing performance as undercover detective Scotty Appleton in the classic 1991 film New Jack City.
But for 23 years, Ice-T has become a mainstay on the popular television crime series Law & Order: SVU. He's currently the longest-running male actor in a TV series for his role as Det. Fin Tutuola on the show.
Ice is the 12th hip-hop artist to receive this honor, following Queen Latifah, Ice Cube, 50 Cent, Snoop Dogg, Diddy, the late Nipsey Hussle and others.
Ana Martinez, a producer of the Hollywood Walk of Fame, saluted Ice in a statement before Friday's ceremony.
"Ice-T is a cultural icon and a success both in the music and television industries," she said. "His fans will be very excited to see their favorite performer placed on the Hollywood Walk of Fame."
Even Ice-T couldn't believe his full-circle moment that's happening in his career.
"When I think about how many times I got arrested in Hollywood….This is a trip [diamond emoji]," he tweeted.
On Thursday (Feb. 16), Ice-T reached another milestone in his career: He turned 65 years old.
"Nothing but LOVE this morning… I woke up to Hundreds of Happy Birthday wishes from all over the World [world emoji]," he tweeted. "It's been a Wild ride! But without YOU… It could've never happened. Some people NEVER get their flowers [bouquet of flowers emoji] I get em EVERY day.. Love is so rare nowadays, it's TRULY appreciated [prayer hands, power fist, diamond, three explosions emojis]."
Despite his notoriety on television, Ice-T is still hustling his brand of realness. The veteran rhymer is the host of Ice-T's Daily Game podcast, where he doles out "game" for people who want to live their best life.
See Ice-T Receive His Star on the Hollywood Walk of Fame in the Video Below
See Every Rapper With a Star on the Hollywood Walk of Fame