GloRilla Hit in the Face With Jacket While Performing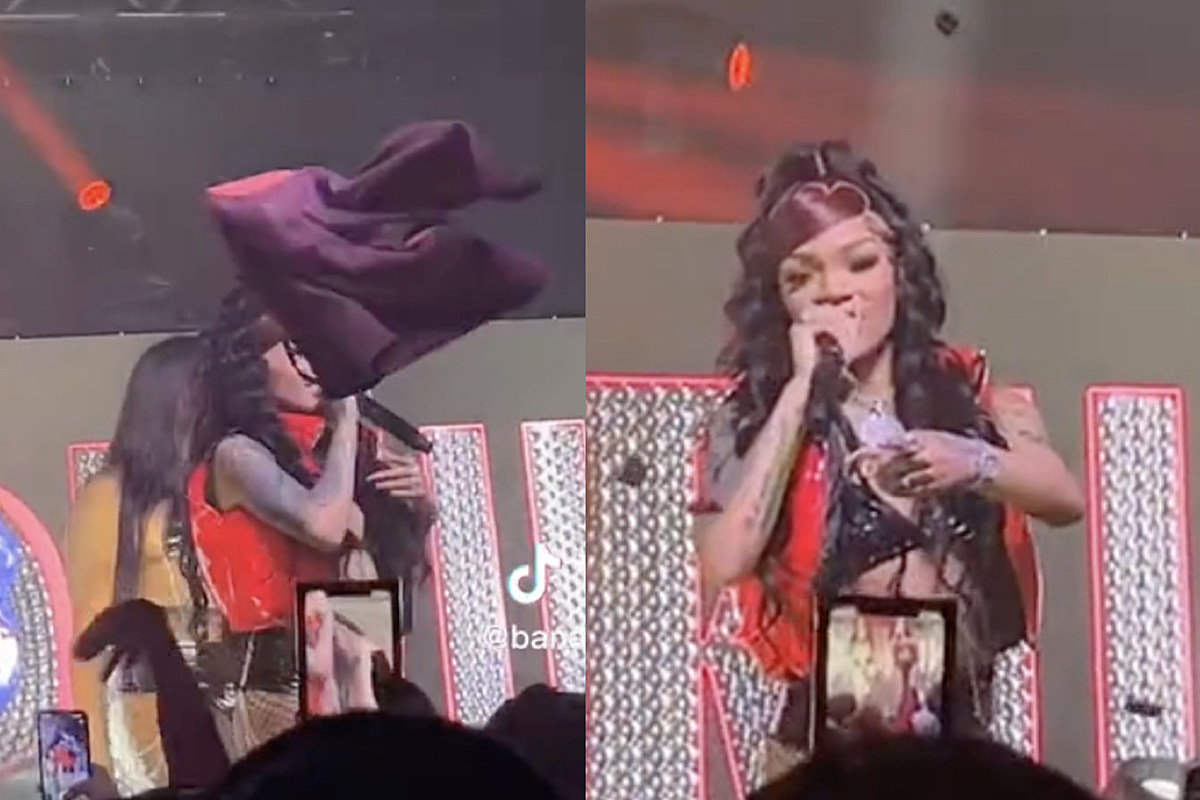 Fans have been notorious for throwing weird objects at rappers while they're performing onstage, and a recent fan-throwing incident at GloRilla's show is no different.
On Wednesday (Feb. 15), TikTok user @bananaz_ana_ posted a video of GloRilla getting hit with a jacket while performing a show in Denver. In the clip, the Memphis rapper is launching into her song "Blessed" when suddenly someone throws a jacket at her. GloRilla wasn't too happy about it.
The 23-year-old rapper quickly scolded the fan for throwing objects onstage.
"Look, little girl, don't throw shit else at me," she warned. "Don't throw nothin' else at me. That hit me in my face."
"See, I was just about to jump in the crowd. She done fucked that up," Glo told the crowd.
Last week, GloRilla was splashed with water by an angry fan after she left an afterparty in Oakland, Calif., where she was reportedly supposed to perform but never touched the stage. Promoter Con B went on his Instagram story to reveal a contract that shows a performance fee of $31,000 for GloRilla to perform.
However, the "On Wat U On" rapper denied that she was booked to perform and that she was only there to host an event. "No way you think I'm performing when you paid for a hosting crazy tail self," she posted on Twitter in response.
Either way, no one should be throwing objects or water at someone. It's extremely disrespectful.
Watch GloRilla Get Hit With a Jacket While Performing Below
See the Definitive List of Bizarre Tweets From Rappers