GloRilla Fans Try to Remove Her Wig at Show – Watch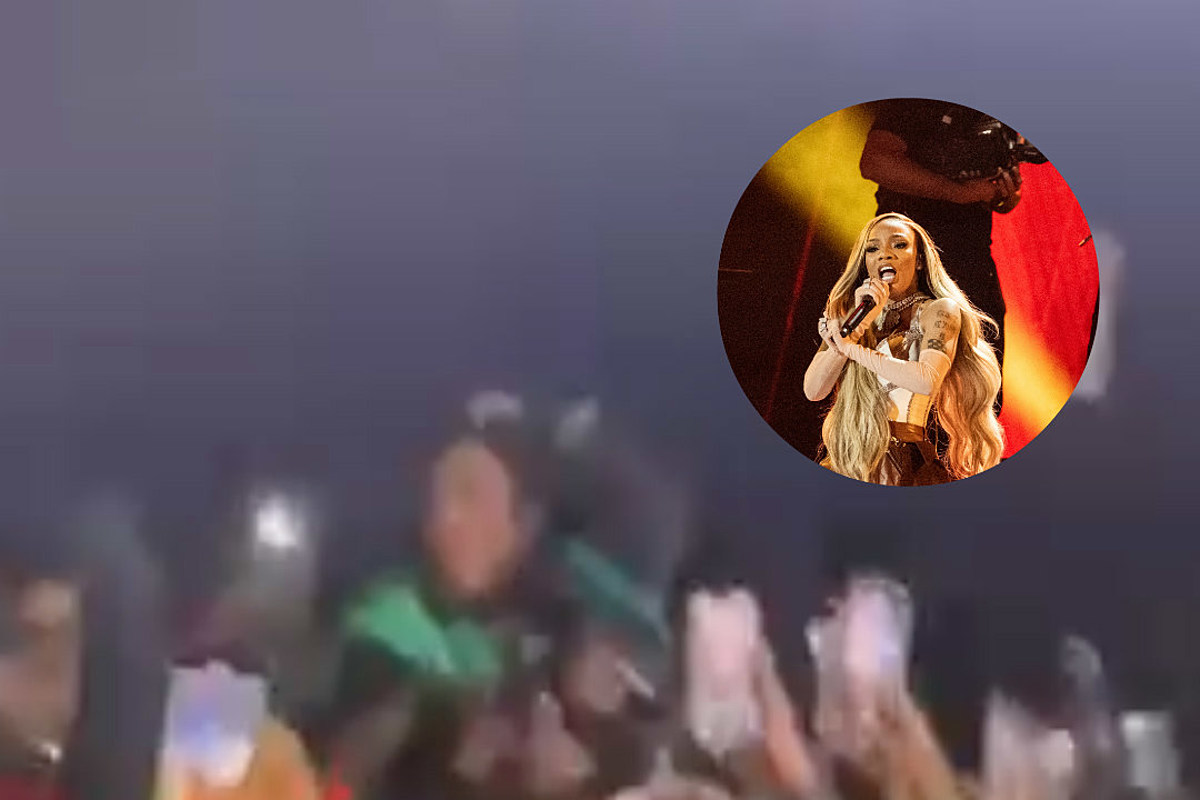 GloRilla's Anyways, Life's Great… Tour ended on a wild note after the Memphis rapper tossed her wig into the crowd after fans tried to snatch it.
On Sunday (Feb. 26), GloRilla performed in Philadelphia for the finale of her 15-city jaunt in support of her debut major label EP Anyways, Life's Great… A video clip from the performance (below) is going viral that shows the "Tomorrow 2" rapper attempting to crowd surf. Suddenly, the rapper's body snaps backward and she emerges hanging onto her wig for dear life. As her security quickly attempts to usher her to safety, Glo removes the wig herself and flings it into the rowdy crowd.
On Monday (Feb. 27), GloRilla commented on the incident on Twitter.
"Dey tried to take my wig while I was crowd surfing so I snatched it off & threw it in da crowd [crying laughing emojis] Philly was lit," she tweeted, appearing to be unbothered by the whole incident.
"Last day of tour went out with a bangggg," she added in a follow-up post along with multiple crying laughing emojis.
GloRilla has had multiple viral show moments in the last few weeks alone. Earlier this month, a fan threw a drink at her for not performing at an afterparty she was in attendance at. During her Feb. 14 show in Denver, a fan threw a jacket at the rapper while she was performing onstage.
See Video of GloRilla Throwing Her Wig Into the Crowd During a Show in Philadelphia and Her Twitter Reaction Below
Read 10 Wild Stories That Took Place During Hip-Hop Tours