Gillie Da Kid and Wallo Face Backlash for J Prince Interview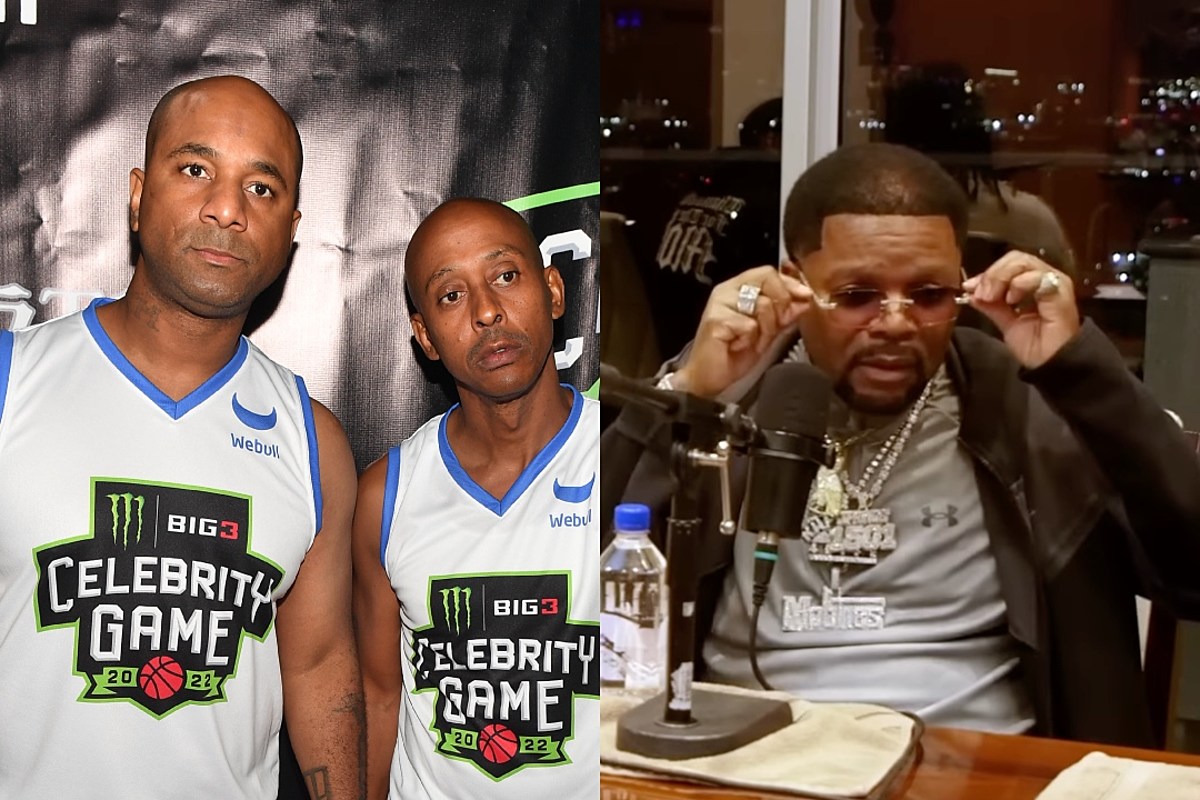 Gillie Da Kid and Wallo are facing backlash for their new interview with J Prince, J Prince Jr. and Mike Prince.
On Sunday night (Feb. 5), the new Million Dollaz Worth of Game podcast episode debuted with hosts Gillie and Wallo giving the Prince family a chance to address rumors surrounding them and Takeoff's murder. However, many people on social media are blasting the podcasters for the new show, which featured Prince Sr. sending a veiled threat to Offset at the close of the sit-down.
"Gillie and Wallo some hoes! Wallo was in tears during Durk's interview about stop the violence. Real tears! And I felt that, but ain't have shit to say to J Prince old ass threatening to harm MORE BLACK PEOPLE. The industry crazy," one Twitter user wrote.
"This is why young bulls don't respect old heads now," someone else added on the topic. "Too much picking and choosing. Wallo and Gillie had all that to say about the YSL situation but sat there quiet as hell and let that Prince guy get off on Off Set."
"Gillie and Wallo deserve some heat too because as much as they are vocal to the younger niggas about them disagreeing with their lifestyles (Thug, Durk, etc) they stayed silent while J. Prince sat there and threatened a fellow rapper," someone else posted.
J Prince made headlines for his new interview on MDWOG mainly due to him calling out Offset.
"This Offset dude. I ain't gon' leave him out," J Prince said at the 57:59-mark of the interview. "I'm just real like this. Niggas be throwing rocks and hiding their hands, right. I don't like them kind of individuals. The truth of the matter is, one can dance and do different things in front of these different cameras and all kinds of shit. The truth of the matter is, nigga, you wasn't really right there with Takeoff when he was alive."
He continued: "For you to be taking these positions that you taking. I got people everywhere, so I hear all kinds of things. I'ma just say this to you. Don't never put me in no position where I have to defend myself. That wouldn't be healthy for you."
Following the statement, Gillie just stared with a strange look on his face before ending the episode.
Offset appeared to respond to being name-checked by Prince in an Instagram Story video a short time later.
"First off, y'all niggas speaking on my real brother," Offset started. "I don't know what the fuck y'all niggas got going on. Y'all niggas speaking on my real brother. How dare you niggas even speak on me and Take relationship, nigga. I don't know you, nigga, from a can of paint, nigga. Y'all niggas don't know how me and my brother rocked, nigga. You trying to clear your face. This your fifth interview nigga done did about my brother, nigga. You ain't think about his momma? You ain't think about the family, nigga? We ain't said nothing. Nobody said nothing but you niggas."
He added, "Who y'all niggas think y'all is, John Gotti? Ain't nobody going for none of that. Ain't nobody stunting none of that shit y'all niggas talking 'bout either. And, if you heard something from me, I'ma tell you it's gon' come from me. Call my phone. Y'all niggas going off some he say, she say shit. Then y'all niggas supposed to be this and who y'all supposed to be. And y'all niggas on interview, airing it out on interview, talking about I said this. Call my phone homie. You call my phone we'll have a conversation."
J Prince has been trying to clear his family name following backlash after rumors spread that a member of the Prince camp was responsible for the murder of Takeoff, who was killed outside a private party for J Prince Jr. outside 810 Billiards & Bowling in Houston on Nov. 1, 2022. The Rap-A-Lot CEO has conducted multiple interviews shooting down the claims. Two men were arrested in connection to the murder last December.
See More Reactions to J Prince's Million Dollaz Worth of Game Interview Below
These Tone-Deaf Hip-Hop Moments Prove Rappers Can Get Hit With Serious Backlash