Finesse2Tymes Show Ends in Fight – Watch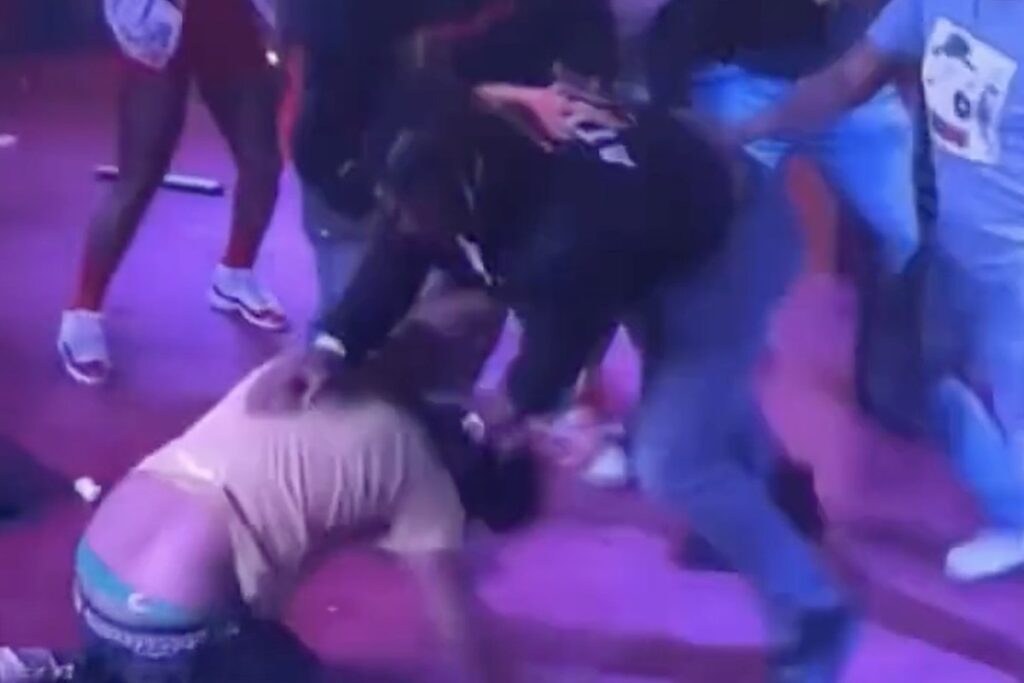 A wild fight erupted at a Finesse2Tymes show and it was captured on video.
On Saturday (Jan. 28), several videos surfaced of a brawl that happened at a Finesse2Tymes concert at club BLVD Nights in Kansas City, Missouri on Friday (Jan. 27). In the clip, a man in a beige shirt squabbles up with another person wearing a black sweatshirt. The man in the black sweatshirt tackles the man to the ground and begins to throw wild punches. The two then wrestle for a bit before club staff and other people pull the two men apart. Elsewhere in the video, there are shoving matches going on with other people behind the turntables and backstage.
The crazy fight occurred before Finesse2Tymes was scheduled to hit the stage.
XXL reached out to DJ Rocky Montana who was the promoter of the event. In a statement, he acknowledged that it was him in the video fighting with the opening act who went over his time limit onstage. He said:
"No Finesse had not hit the stage yet. The altercation was between me and an opening artist. The artist (2) went over their stage time and didn't want to leave the stage. One artist walked up on me and got dropped then as I got my stance back together and waited to see which artist would rush and [that's] when one of the artist tackled me and attempted to hit me while I was down however he wasn't connecting with any punches."
Thankfully, there were no reported injuries from the melee.
Watch Another Angle of the Fight at Finesse2Tymes Show Below
Read 10 Wild Stories That Took Place During Hip-Hop Tours